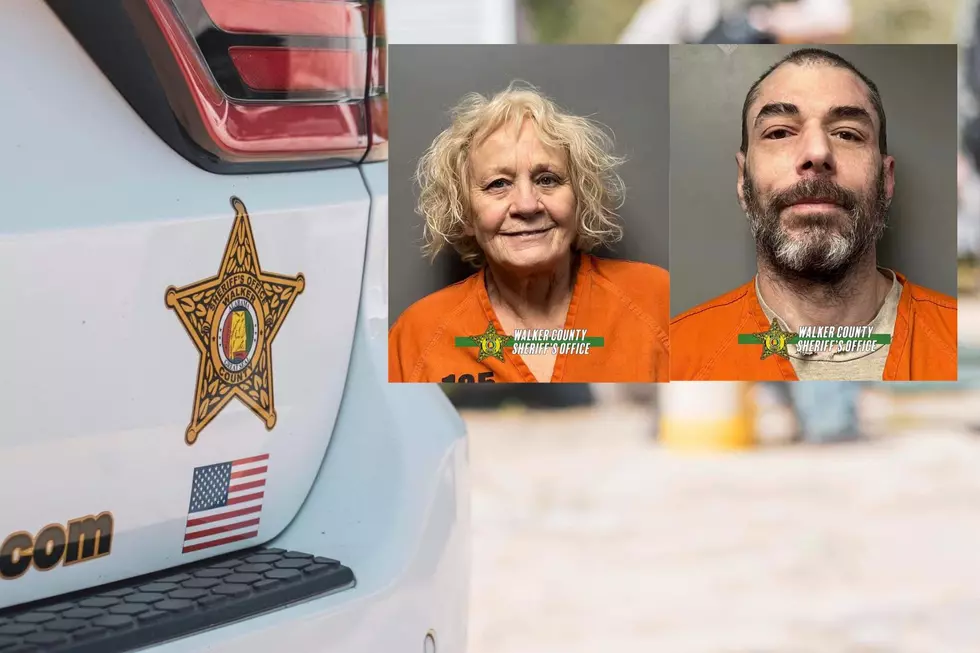 Woman Caught Sneaking Meth Hidden in Protein Shake Into Alabama Jail
(Walker County Sheriff's Office)
Police have arrested a woman who allegedly attempted to sneak methamphetamine and other drugs into an Alabama jail by concealing the contraband inside protein shakes.
The Walker County Sheriff's Office shared news of the bizarre incident on social media Wednesday afternoon.
According to their post, 44-year-old Nicolas Heath Rice is an inmate in the Walker County Jail being held on suspicion of trafficking fentanyl.
60-year-old Janice Niblett Johnson allegedly visited the jail recently and told detention officers she was there to drop off protein drinks for Rice, but police had already received information that the shakes had likely been tampered with.
A narcotics investigator took possession of the drinks and allegedly found more than 20 grams of meth, 23 grams of marijuana and other contraband including Suboxone and a battery.
Law enforcement officers didn't have to wait long to see Johnson again -- she allegedly appeared in court for a hearing to consider a bond reduction for Rice, which a judge denied.
Johnson, a Sumiton woman, was taken into custody by police at the courthouse and ultimately charged with distribution of a controlled substance and promoting prison contraband.
Rice, of Jasper, has been charged with conspiracy to commit the crime of distribution of a controlled substance in addition to the drug trafficking and other charges he is already facing.
Top Stories from the Tuscaloosa Thread (1/23 - 1/30)
16 of the Top Stories published by the Tuscaloosa Thread during the week of January 23rd, 2023.
More From Tuscaloosa Thread