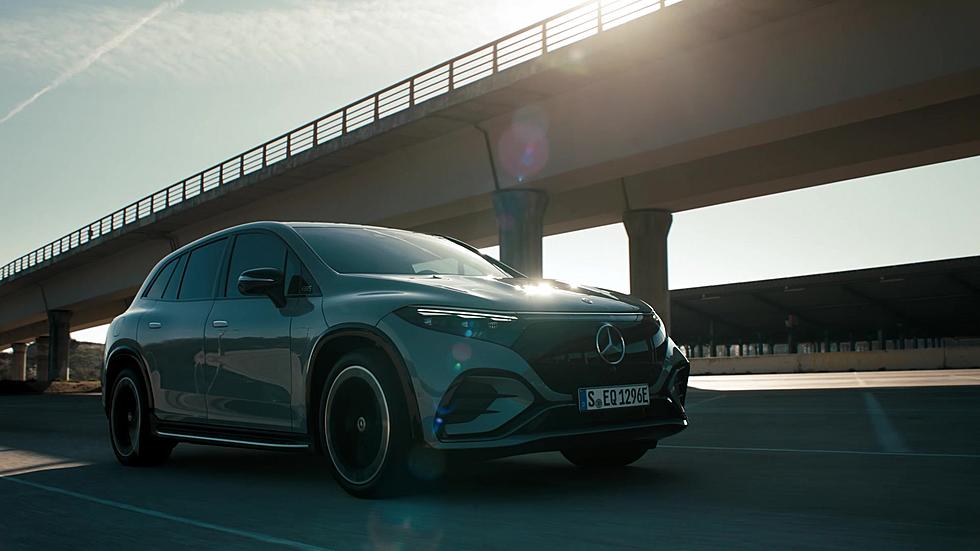 Mercedes Unveils the EQS SUV, Their Largest Exclusively Electric Luxury Vehicle
(Mercedes-Benz)
Mercedes-Benz unveiled the EQS SUV, its largest-ever exclusively electric vehicle, during a livestream showcasing the new seven-seat model Tuesday morning.
"The EQS SUV really is the next iteration of our clear-cut strategy: We will build the world's most desirable electric cars," said Ola Källenius, chairman of the board of management of Mercedes-Benz Group.
The German manufacturer said the EQS SUV has been designed to break the mold of the small, short-range EVs the world has become accustomed to and instead serve as a "long-distance companion" with room for seven people in seats and four golf bags in the trunk.
The reveal also means big business for West Alabama -- the EQS will be built at the Mercedes-Benz U.S. International plant in Tuscaloosa, and batteries for the SUV and the manufacturer's other two electric vehicle options will be made at their brand new plant in Woodstock, which officially opened last month.
What's inside the vehicle is just as important as what's under its hood, and Mercedes executive said the EQS offers luxury and comfort without compromising on aesthetics and in-vehicle entertainment.
The SUV will feature Mercedes' new MBUX intelligence software to provide drivers with the information they need on the road while also offering unprecedented entertainment options for passengers.
The centerpiece of the design is the MBUX Hyperscreen, a 12.3-inch OLED display that merges three screens under a common glass cover for one visual presentation in the cockpit of the car backed up by a 360-degree Dolby Atmos sound system.
The EQS SUV doesn't slouch in its driving capabilities, either -- Mercedes said the vehicle will have a maximum range of more than 400 miles per charge.
For more on the new EQS SUV, check out the reveal video below and stay connected to the Tuscaloosa Thread for more coverage of MBUSI and its impact on the West Alabama workforce.
Top Stories from the Tuscaloosa Thread (4/11 - 4/18)
14 of the Top Stories published by the Tuscaloosa Thread during the week of April 11th, 2022.
More From Tuscaloosa Thread