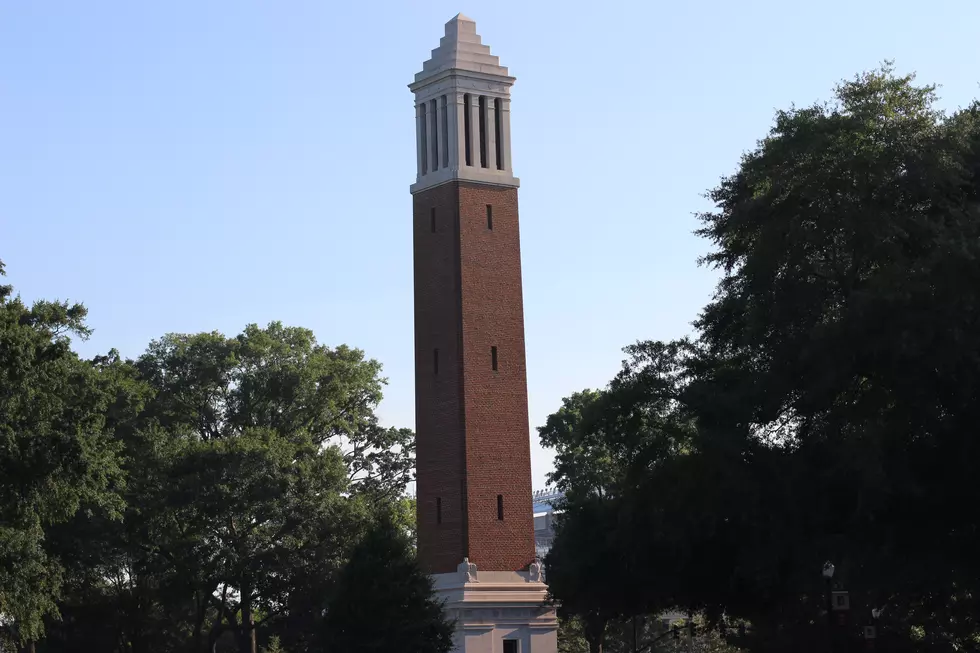 Man Arrested With Gun at Protest Over Conservative Speaker's Talk at University of Alabama
(Noah Lueker, Townsquare Media)
A man was arrested Thursday after he allegedly brought a gun to a protest over a talk held by conservative firebrand Matt Walsh at the University of Alabama.
Walsh is a right-wing commentator, author and podcast host and was in Tuscaloosa Thursday as part of his 'What is a Woman?' Young America's Foundation Campus Tour. 
At colleges across the country, Walsh is airing his documentary and giving talks as part of a mission "to put a stop to the indoctrination of our children with the Left's perverted, unscientific view of reality."
According to court documents obtained by the Thread, Walsh's talk at UA's Math and Science Education Building drew a protest of about 50 people to the University's Quad, near Gorgas Library.
A University spokesperson said the protest was co-hosted by the Queer Student Association, UA Democrats, Generation Action and the Leftist Collective student organizations.
Their presence there drew counter-protestors, and some University of Alabama Police Department officers were assigned to keep an eye on the action there.
At around 7:30 p.m., two protestors alerted the officers that someone interacting with them was armed. The suspect, a 23-year-old Tuscaloosa County man, allegedly became involved in a discussion with the protestors and "advised" them that he was concealing a firearm.
Alabama law forbids anyone participating in or attending a public demonstration from possessing a firearm of any kind, so the UAPD officers identified the person in question and pulled him aside to speak with him.
The man confirmed he was armed with a 9mm handgun and was placed in handcuffs.
He was also carrying the pistol without a permit -- although the Legislature voted to repeal the requirement for a concealed carry permit earlier this year, they are still mandatory until January.
The suspect was charged with carrying a firearm at a public demonstration and carrying without a permit, both misdemeanors, and placed in the Tuscaloosa County Jail.
The general policy of the Tuscaloosa Thread is to only identify suspects accused of felonies by name. The man was not a University of Alabama student or affiliated with any of the organizations behind the protest.
The man was released from jail on a combined $1,000 bond Friday.
Top Stories from the Tuscaloosa Thread (10/17 - 10/24)
16 of the Top Stories published by the Tuscaloosa Thread during the week of October 17th, 2022.
More From Tuscaloosa Thread