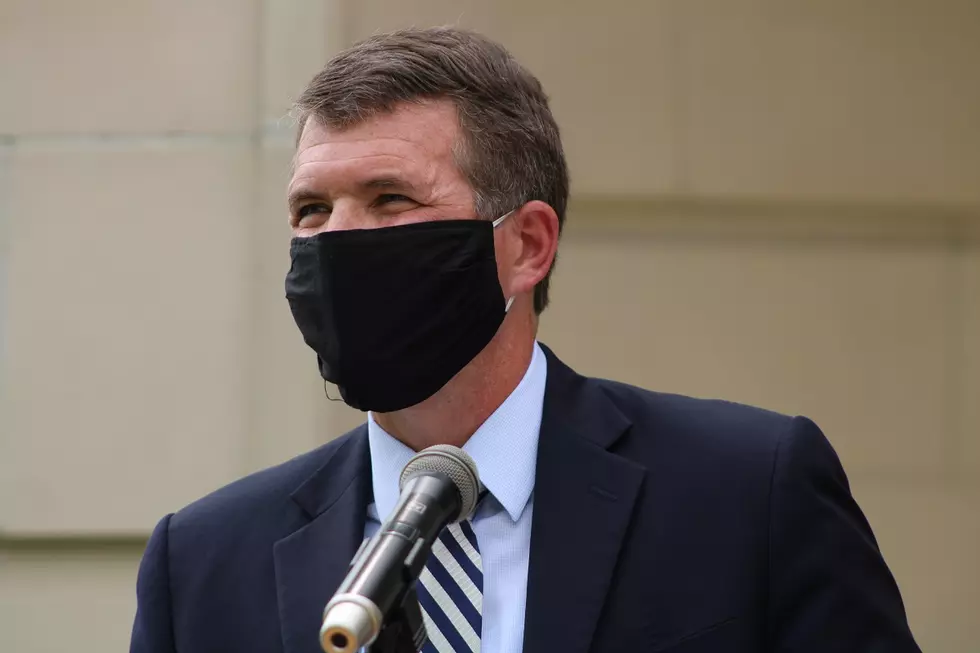 Maddox Calls for Following Rules Ahead of Georgia Game Saturday
(Stephen Dethrage)
Enter your number to get our free mobile app
The City of Tuscaloosa is once again preparing for the weekend as the Alabama Crimson Tide gears up to host the Georgia Bulldogs in Bryant-Denny Stadium Saturday.
During a pre-Council presentation Tuesday, Mayor Walt Maddox said that recent COVID-19 case numbers in the Tuscaloosa area have stayed "basically in line with what you've seen is the last several weeks."
"I think that's even a better data point to show you that the mask ordinance, in my opinion, has worked," Maddox said. "I think the data has shown that you also look at our post-Labor Day bounce wasn't near what we saw post-July 4th, post-Memorial Day. So you as a council were ahead of the curve, and I think it's it's made a real difference in our community."
Despite being able to mitigate the spread of the virus with the mask ordinance, Maddox is once again concerned with the influx of people who will be coming to Tuscaloosa to enjoy the football game this weekend and said local police will be strictly enforcing the mask mandate, a campuswide ban on tailgating, bar capacity limits and more.
From Oct. 1-3, the Tuscaloosa Police Department gave out 43 citations for not wearing a face-covering to those who were not wearing masks. Last weekend, when there was no home football game, that number decreased to just 18 citations. Maddox said that with a nationally televised game hosted in Tuscaloosa and a late kickoff, he is concerned with how the city is going to be able to manage.
"The fact of this is that the city does not have enough resources to not only provide safety and security, but also enforce ADPH, and ABC guidelines, we are certainly going to be doing our best to manage all of those things across a broad spectrum," Maddox said. "But I think it would be disingenuous of me to say that we're going to be able to do anything and everything about ... what's going to be coming with the Georgia game."
Similar to the last home game, Maddox is once again imploring residents to adhere to social distancing and wearing the mask as the best defense for stopping the spread of COVID-19.
"Let's seize this opportunity," Maddox said. "Let's enjoy the football game, but let's do the necessary things to protect ourselves and our community."
More From Tuscaloosa Thread