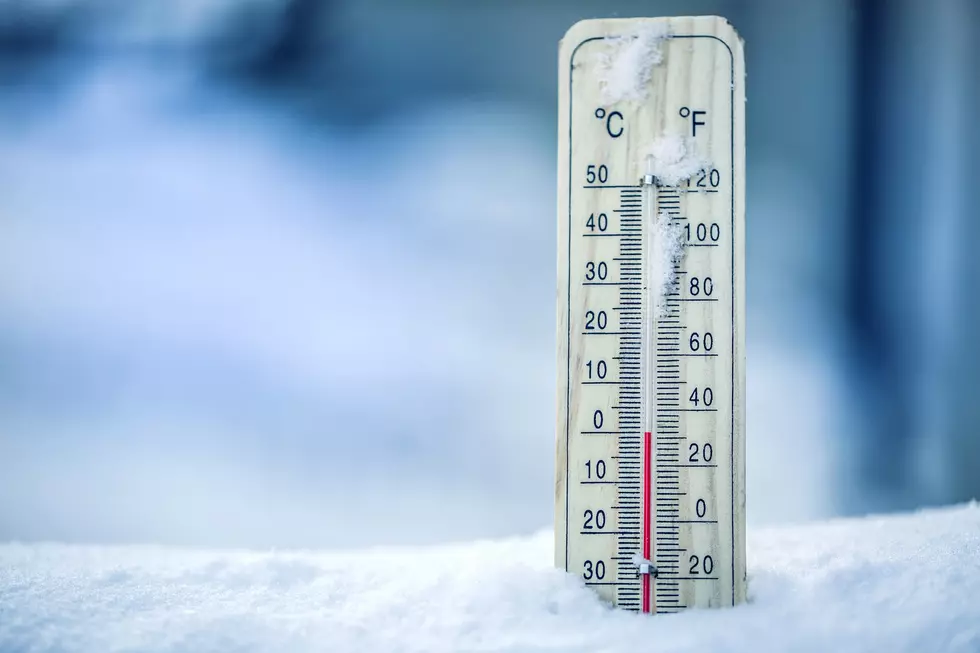 Mayor Maddox Announces City Plans as Cold Weather to Affect Tuscaloosa City Later This Week
MarianVejcik
Mayor Walt Maddox addressed concerns the city of Tuscaloosa may face later this week as extremely cold weather impacts the area Tuesday during a pre-council meeting.
"As you know, there is a severe cold front that is coming in that is going to drop temperatures down into single digits in our area of the city and our area of the state," Maddox said. "That presents us two immediate problems, one with infrastructure-related issues and the other, most certainly, with our most vulnerable populations of elderly and the homeless."
Maddox said he spoke with community leaders Monday to learn and share how the city will is preparing to provide community members with resources as temperatures plunge.
Protecting Tuscaloosa's Most Vulnerable Community Members 
LaParry Howell, the City of Tuscaloosa's director of federal programs, said in previous years, the city conducted "Operation Warm Up," to coordinate warming stations in partnership with the Compassion Coalition of Tuscaloosa.
Howell said once plans have been solidified, the Compassion Coalition will connect with the Tuscaloosa EMA and Tuscaloosa Voluntary Organizations Active in Disaster to connect citizens with local organizations, including Temporary Emergency Service and Salvation Army, to coordinate efforts.
Howell said information on warming stations is not given out directly to the public in advance because changes can occur fast during cold-weather events.
Those in need of finding warming stations in the Tuscaloosa area are asked to contact the Tuscaloosa Police Department, Tuscaloosa EMA, Salvation Army or Temporary Emergency Services to be provided with the most accurate information to receive assistance.
Concerns for the Homeless
District 4 councilman Lee Busby voiced his concern for homeless people in the area who may find themselves living in community park restrooms to stay warm.
He said some unhoused individuals have taken up residence in the restrooms at Tuscaloosa's Shelby Park, which has created unclean facilities and other hazardous situations.
Mayor Maddox said Powell is working with Dr. Karen Thompson-Jackson, the executive director of Temporary Emergency Services, to find relief for the homeless wherever they are found.
"We're seeing increasing numbers of homelessness, so we're working proactively to try to mitigate some of that," Maddox said. "Frankly, we're seeing where other jurisdictions are bringing their homeless population to us. We're approaching this on a county-wide level but if people see an issue like that, in bathrooms or if somebody is out in the open, they can call 311 if it's during work hours or 205-349-2121 that will get you into dispatch, dispatch is connected to the Compassion Coalition and we will be able to respond to each of those concerns."
Maddox said those who see anyone facing issues during this period of time should call any of the partnering organizations or city officials "give us the chance to see if we can help someone."
Impacts on Water Infrastructure
Kimberly Michael, City of Tuscaloosa's executive director of water and sewer, said the water authority has winterized all city-owned and operated infrastructure but still expects some water lines to break in in the colder weather.
She said the water authority has people in place who will handle issues should they arise.
"We have crews that will be on-call, just like every other weekend, that would fix our large mains and things like that," Michael said. "We also have staff that will be on-call that will be ready to go for meter breaks because we do expect to have those smaller ones break so we'll have additional staff on-call and on standby."
Michael mentioned 311, the city's emergency telephone line, will be closed Friday and Monday. She said anyone needing assistance will have to call the Ed Love Water Treatment Plant at 205-248-5630 for any emergency-related water issues.
Michael offered several solutions citizens can take to prevent issues, including leaving water faucets, especially those located on the exterior walls in the interior of homes, running to prevent pipes from freezing or bursting.
Stay connected with the Tuscaloosa Thread for updates on weather coverage throughout West Alabama ahead of the upcoming winter advisories expected to affect our coverage area.
Top Stories from the Tuscaloosa Thread (12/5 - 12/12)
17 of the Top Stories published by the Tuscaloosa Thread during the week of December 5th, 2022.
More From Tuscaloosa Thread