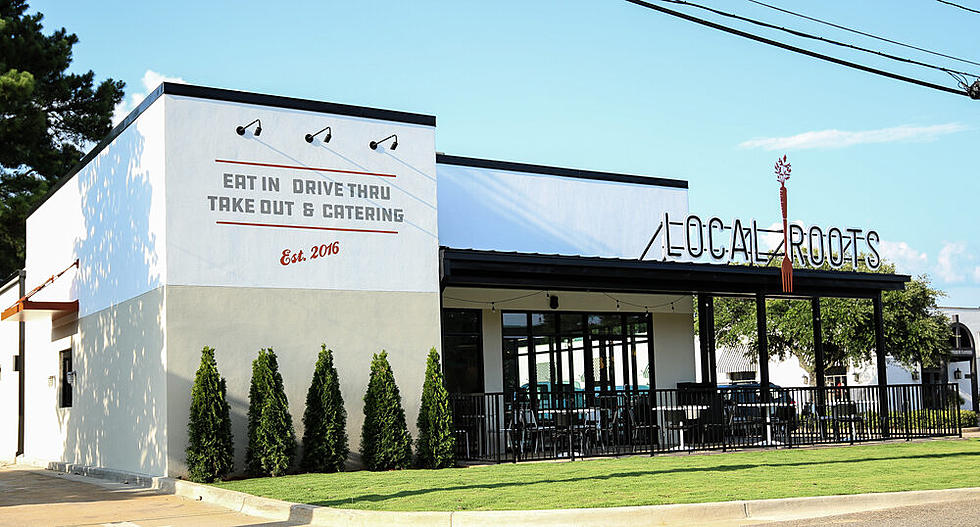 Tuscaloosa's Local Roots To Open Second Restaurant in Birmingham's Cahaba Heights
(Local Roots)
Tuscaloosa's own Local Roots restaurant will open its second location in Cahaba Heights outside of Vestavia Hills later this year, its owner Dustin Spruill has confirmed.
The southern scratch kitchen began as one of the first successful food trucks in Tuscaloosa, blazing a trail for the business model on and around the University of Alabama campus.
In July 2020, Spruill and company opened a Local Roots brick-and-mortar restaurant in north Tuscaloosa just past the Galleria shopping center on McFarland Boulevard.
Spruill told the Thread he has since retired the original food truck to focus on building the success of the restaurant, and his expansion into the Birmingham market is emblematic of that success.
"We've officially moved on from the food truck business, but we wouldn't be where we are without that food truck," Spruill said. "The pandemic forced our hand, but the plan was always to move on from that model and we've done that."
Spruill said the Birmingham restaurant will take over an empty Dairy Queen building on Cahaba Heights Road near the open-air Summit shopping mall off Highway 459.
The new location will closely mirror the Tuscaloosa restaurant, Spruill said, with a sharp focus on fresh-made fare including burgers, fried chicken and craveable sides like their famous Grandaddy Fries.
"We're not going to change much in the new restaurant," he said. "Our goal is to continue to grow without leaving our roots. We make everything we serve from scratch, and we don't ever want to change that whether we have two locations or 200."
Spruill said he always imagined their second location would be somewhere else in Tuscaloosa and didn't rule out another restaurant opening here in the Druid City, but said location has always been the key factor in deciding how to grow the Local Roots brand,
"You've got to find the right location and this property really just opened a lot of doors for us," Spruill said. "It's going to require a lot of renovation, but it has a similar feel to what we have here in Tuscaloosa, where a kind of neighborhood restaurant meets with fast-food style service and a drive-thru can really drive business for us."
Spruill said he is looking forward to serving the small Cahaba Heights demographic right outside the much larger Birmingham market and facing the challenges of running two restaurants 60 miles apart.
To stay up to date on all the renovations and other announcements from Local Roots, follow them on Instagram, where Spruill said they are most active.
For more exclusive restaurant and retail development news, stay connected to the Tuscaloosa Thread.
New Tuscaloosa Restaurants & Retail in 2021
Tuscaloosa Restaurants and Stores That Closed for Good in 2021
More From Tuscaloosa Thread