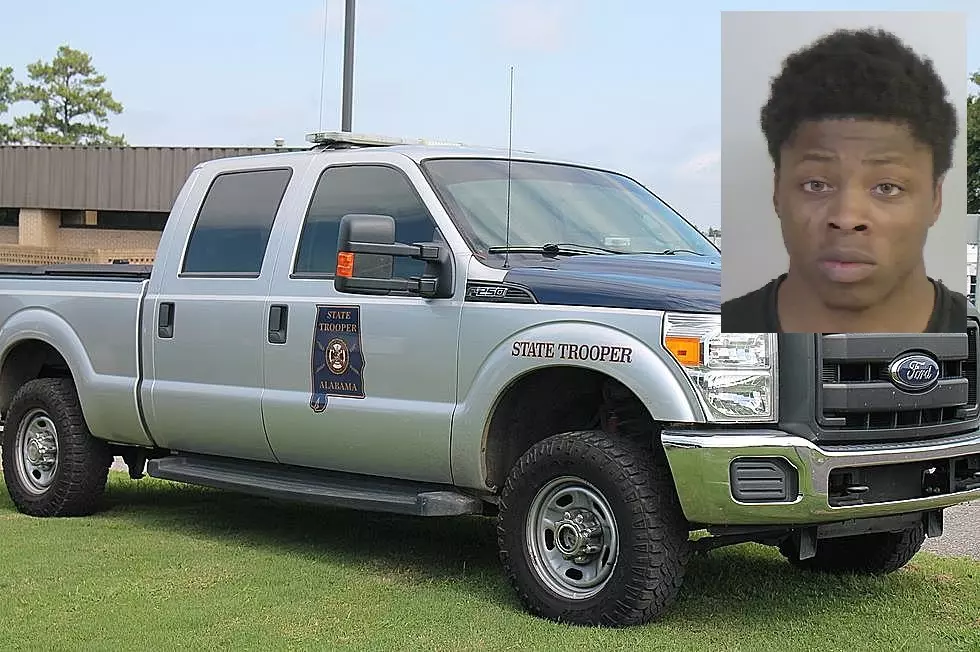 Liquor Store Robbery Suspect Drags State Trooper With Car
(Noah Lueker | Tuscaloosa County Jail)
A suspect believed to have robbed a Tuscaloosa liquor store in November is now charged with attempted murder after he allegedly dragged an Alabama Law Enforcement State Trooper with his car around two weeks after the robbery.
According to court documents filed Friday, 27-year-old Antonio Hannah, Jr. of Reform, Alabama was in Tuscaloosa on November 17th, trying to buy a bottle of whiskey from the ABC liquor store on McFarland Boulevard.
Hannah's card was reportedly declined, and witnesses said he took the bottle and left the store without paying. When an employee tried to stop him, Hannah allegedly walked over to his car, pulled out a handgun and fired one shot into the ABC store before driving away. The bullet struck a glass window and entered the occupied building, but no on was hurt.
Enter your number to get our free mobile app
A little more than two weeks later, on December 3rd, a corporal with the ALEA State Troopers pulled over a Dodge Avenger on I-20/59 near Mile Marker 79 in Tuscaloosa.
The State Trooper reports that the driver said he did not have any photo ID and gave him a false name. When a search of the alias did not return any results, the corporal approached the stopped car again and asked for the man's real name.
According to court records, the driver said "Antonio Hannah," then grabbed the State Trooper's jacket and stomped on the accelerator, dragging the officer along the interstate. The deposition does not say if the Trooper was injured in the assault.
Police caught up with Hannah this Thursday, took him into custody and charged him with crimes in both incidents.
For the alleged liquor store stickup, Hannah was charged with first-degree robbery and discharging a firearm into an occupied building. For his actions with the State Trooper, he was charged with attempted murder, third-degree escape and obstruction of justice.
He remained in the Tuscaloosa County Jail Saturday morning on a combined bond set at $150,000.
Top Stories From The Tuscaloosa Thread (11/30-12/04)