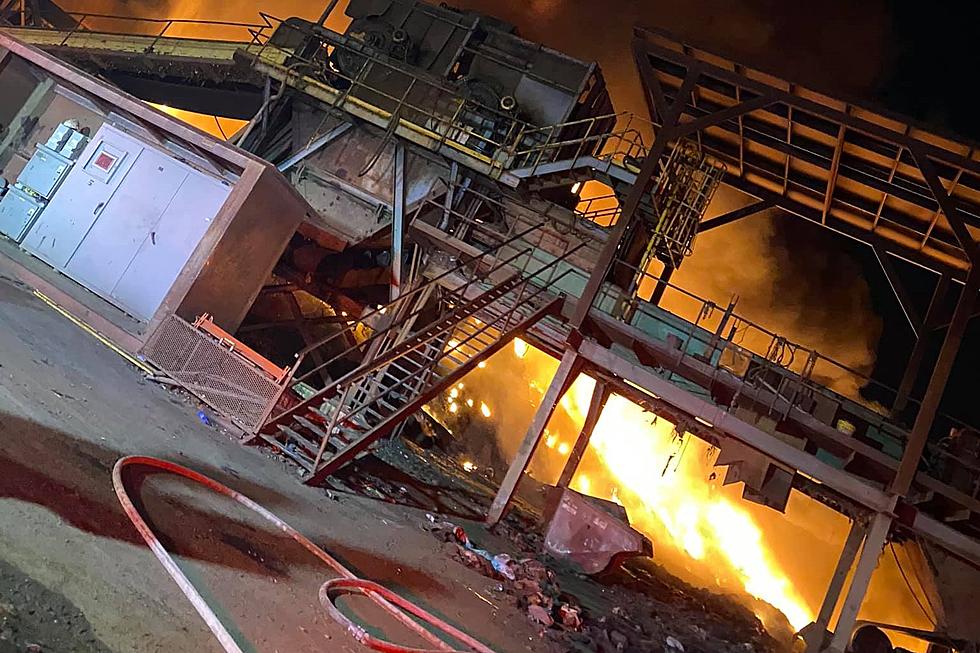 Lawsuit Claims Liberty Recycling Caused 40 Explosions in Tuscaloosa, Alabama in 18 Months
TFRS
A group of people have filed a lawsuit against Tuscaloosa's Liberty Recycling Center for the second time, blaming them for more than 40 explosions and two large fires in the last 18 months.
Liberty Recycling Center, formerly known as Temerson & Sons, Inc., is a full-service scrap recycling yard on 24th Street in Tuscaloosa.
The lawsuit, which was filed Thursday, follows a similar suit filed in 2015 in which 119 people in Tuscaloosa jointly accused the recycling center of operating irresponsibly, causing explosions, violating city noise ordinances and more.
In February 2020, after more than four years in circuit court, all parties jointly agreed to dismiss the original lawsuit "in accordance with certain terms and conditions."
Those conditions reportedly included agreements by Liberty Recycling to move their operations out of the neighborhood where the plaintiffs reside and in the meantime to "use reasonable efforts" to remove the junk automobile shredder they use on their site and to remove or drain the fuel tanks from all junk vehicles before shredding them.
The agreement gave Liberty 18 months to comply. The plaintiffs accepted a confidential settlement out of court and dismissed all claims against the company.
In the new lawsuit, though, six Tuscaloosa residents allege that the scrap yard has not lived up to the agreement.
"Since execution of the said February 1, 2020 agreement, Liberty Recycling has not removed its shredder and, to the contrary, has continuously caused a significant number of loud explosions on a monthly basis (a total of more than 40) and at least two major fires during the last 30 days preceding the filing of this Complaint," the complainants said in the suit. "All of which have inundated Plaintiffs with extremely disturbing noise, smoke, particulate matter, and fumes."
The plaintiffs aren't the only parties unhappy with the conditions at Liberty Recycling – Tuscaloosa Mayor Walt Maddox said earlier this month that his staff is also exploring what measures are available to move the company outside the city limits. 
The lawsuit filed Thursday asks Circuit Judge James H. Roberts, Jr. to decide if the plaintiffs can seek damages against the company in spite of the 2020 settlement, to provide relief for "unpredictable, but continuing and ongoing," explosions and fires, and to award compensatory damages to the plaintiffs "for their personal injuries, mental anguish, and interference with and damage to their properties."
Stay connected to the Tuscaloosa Thread for more updates on this story as they become available.
LOOK: What major laws were passed the year you were born?
Data for this list was acquired from trusted online sources and news outlets. Read on to discover what major law was passed the year you were born and learn its name, the vote count (where relevant), and its impact and significance.
Top Stories From The Tuscaloosa Thread (7/05-7/09)
More From Tuscaloosa Thread