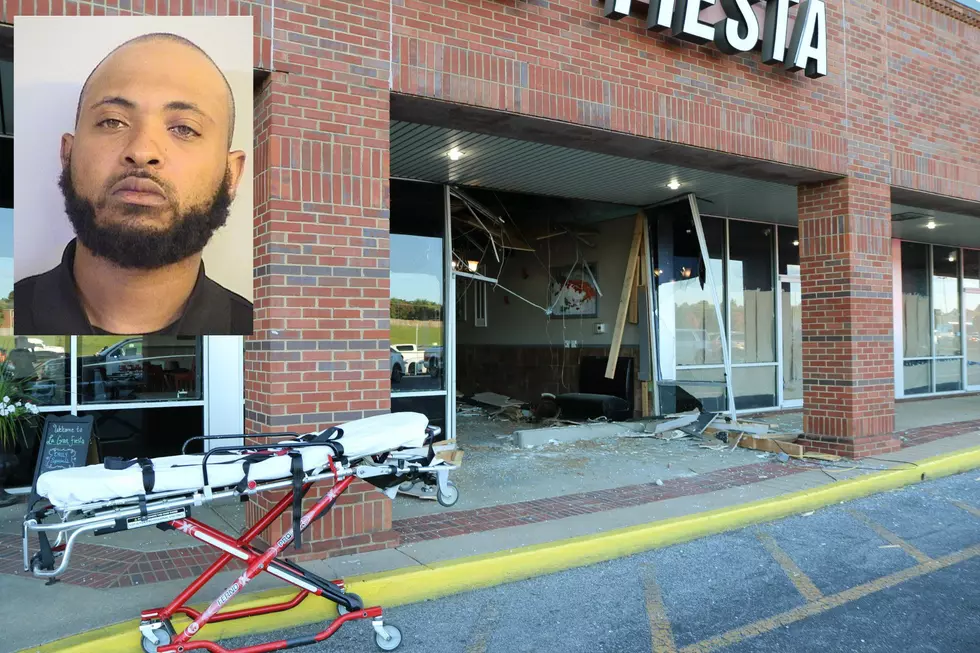 Court Documents Reveal Blood Alcohol Level of Driver Accused of Ramming Mexican Restaurant
(Tuscaloosa Police Department, Tuscaloosa Violent Crimes Unit)
The driver accused of ramming an SUV through the wall of a Mexican restaurant in Tuscaloosa had a blood alcohol concentration around two and a half times over the legal limit, court documents filed Tuesday morning show.
Depositions were being filed Tuesday after the arrest of 30-year-old Laferris Jamarco Williams, who is accused of injuring five people Sunday evening when he drove his Jeep Grand Cherokee through the wall of La Gran Fiesta on Highway 69 South.
He then allegedly backed out of the restaurant and collided almost immediately struck another vehicle at the intersection of Old Greensboro Road and Englewood Drive, where Tuscaloosa County Sheriff's deputies were able to capture him.
As of Tuesday morning, Williams has only been charged with misdemeanors, including one DUI charge and five counts of third-degree assault for the injuries he allegedly caused.
Investigators said Monday that more serious charges may be on the way, but that Williams had been drinking before his collision with the restaurant and police will have to prove that the incident was an intentional attempt to hurt people, not a drunken accident, to bring those charges.
That may be an uphill battle -- according to court documents filed Tuesday, Williams was tested on a portable breath analyzer at the scene of the final accident. His blood alcohol concentration was .197, more than twice the legal limit of .08.
The deposition also shared the first concrete details about the victims and their injuries -- court documents said the injured included a 19-year-old woman, a 51-year-old man, a 55-year-old woman, a 74-year-old woman and a 75-year-old man.
All the victims were reportedly sitting at a table the SUV struck directly and were generally bruised, cut by glass or both in the chaos. The older man was the most injured and reportedly suffered multiple broken ribs and lacerations.
Williams was jailed Sunday on the six misdemeanor charges but has since been released on payment of a combined $21,000 bond.
Top Stories from the Tuscaloosa Thread (7/11 - 7/18)
19 of the Top Stories published by the Tuscaloosa Thread during the week of July 11th, 2022.
More From Tuscaloosa Thread