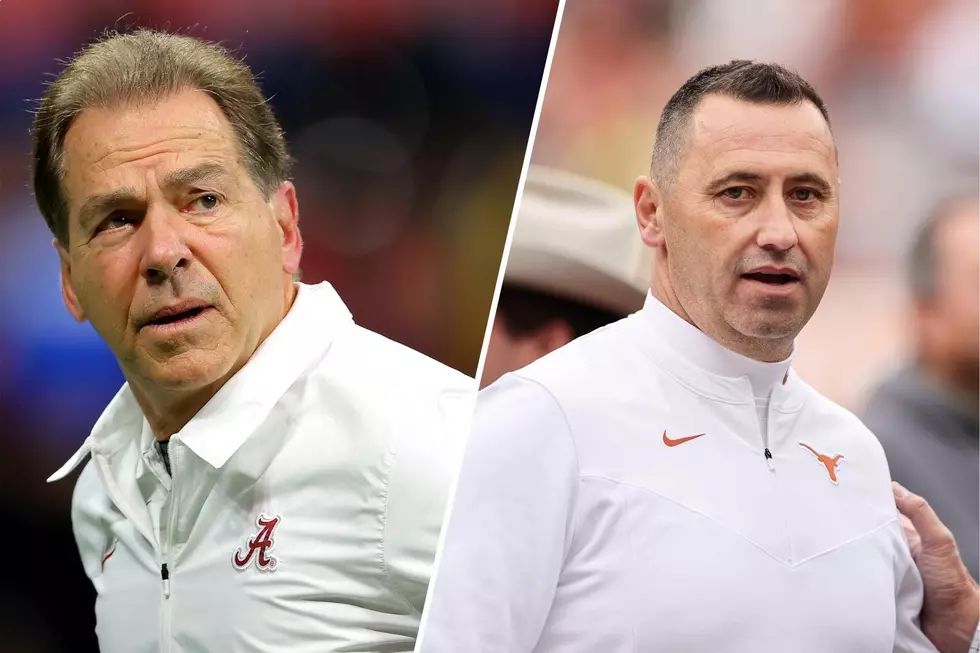 Kickoff Time Set for Alabama v Texas
Getty images
The Alabama Crimson Tide travels to Austin, TX on September 10 for a Week 2 showdown with the Longhorns that is now officially set for an 11:00 A.M. CST kickoff, per an announcement from FOX College Football on Twitter.
The two teams will face off underneath the Texas sun in yet another matchup between Nick Saban and one of his former assistants. In the first season as head coach of the Longhorns, former Alabama offensive coordinator Steve Sarkisian underwhelmed, going just 5-7 and losing key games to rival Oklahoma and even conference bottom-dweller Kansas.
Now, entering year two in Austin, Sarkisian has a much improved roster and coaching staff, dipping into the Crimson Tide talent pool for key members of both.
Notable transfers to the Lone Star state from Alabama include wide receiver Agiye Hall, running back Keilan Robinson and tight end Jahleel Billingsley. Former Tide coaches who jumped ship to join Sarkisian include Kyle Flood, Jeff Banks and Bo Davis.
While many fans were prepared for an early kickoff when FOX was announced as the network for the game, some continued to hold out hope, but all were ultimately disappointed.
Texas leads the all-time series against Alabama with seven wins and just a single loss which came in 2009 at the hands of Saban's first national title team.
The Longhorns are expected to enter the SEC alongside their biggest rival, Oklahoma, by 2025, and will be asked to compete with the likes of Alabama and Georgia on a yearly basis. Whether or not the program is ready for such a jump is yet to be seen, but a home-and-home against the Tide will go a long way in determining so.
Alabama Non Con Opponents
Here's Why Every SEC Team is Inferior to Alabama
The Anti- Alabama Team
Alabama has lost 23 games while Nick Saban has been in charge. These athletes were pivotal in helping to secure a rare victory for their teams.
More From Tuscaloosa Thread