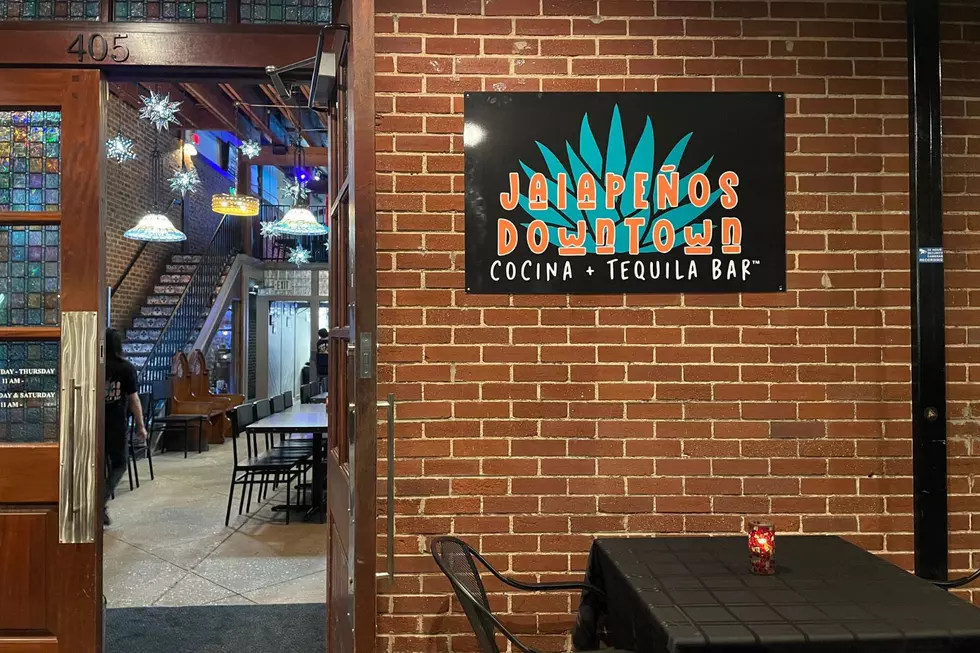 Jalapeños Returns to Downtown Tuscaloosa, Boasting Alabama's Largest Tequila Selection
(Brittany Marshall|Tuscaloosa Thread)
Entrepreneur Jheovanny Gomez has brought his locally loved Jalapeños Mexican restaurant back to downtown Tuscaloosa in a renovated space that now features the largest selection of tequila in the state of Alabama.
Gomez opened his original restaurant in downtown Tuscaloosa's Temerson Square in 2001, but it eventually closed as the brand grew in three other locations in the area. Now, he's bringing it back to its first home as Jalapeños Downtown Cocina and Tequila Bar.
Gomez said he is excited to make the return to downtown and give citizens a twist on the original concept.
"Our team and my partners are excited to go back to our roots, to go back to where we started 21 years ago," Gomez said. "It's a great opportunity for us to be back downtown, to show something new and twist our concept a little bit and show people a lot of exciting things, including new cocktails and items."
Gomez said he is proud to have the largest tequila selection in the state, with more than 170 varieties to choose from.
"We are the largest tequila bar in the state of Alabama," Gomez said. " We have 173 different tequilas in this house. We took this as an opportunity to create new cocktails and our new signature drinks,"
Gomez said he hopes the new restaurant concept will fit the "downtown vibe" with accommodations for all who may visit.
"We know that when people come downtown, they look for a place to have a date, a longer dinner and a few drinks so we tried to fit that," Gomez said. "We also tried to do that with the decorations and theme, with the whole restaurant centered around agave and tequilas so we did that to give people a different atmosphere, whether they are coming with family or on a date with a spouse or friends."
The new restaurant is located in Temerson Square at 405 23rd Avenue, in the former home of the Avenue Pub, between Mo'Bay Beignet Company and Top Shelf Tavern. Its menu features several Jalapeños' favorites as well as many new options and the restaurant is open now.
Tuscaloosa Restaurants and Businesses That Opened in 2022
New Year... New Tuscaloosa restaurants and businesses! 2022 welcomed in some great spots for shopping, good eats and business in the Druid City area.
Here are 18 restaurants and businesses that have opened since the start of 2022.
9 Tuscaloosa Restaurants and Businesses that Closed This Year
Tuscaloosa has bid adieu to several area restaurants and businesses this year, from the much beloved to the utterly infamous. With more than half the year behind us, here's a look at 10 businesses that have permanently closed their doors in 2022.
Top Stories from the Tuscaloosa Thread (12/5 - 12/12)
17 of the Top Stories published by the Tuscaloosa Thread during the week of December 5th, 2022.
More From Tuscaloosa Thread