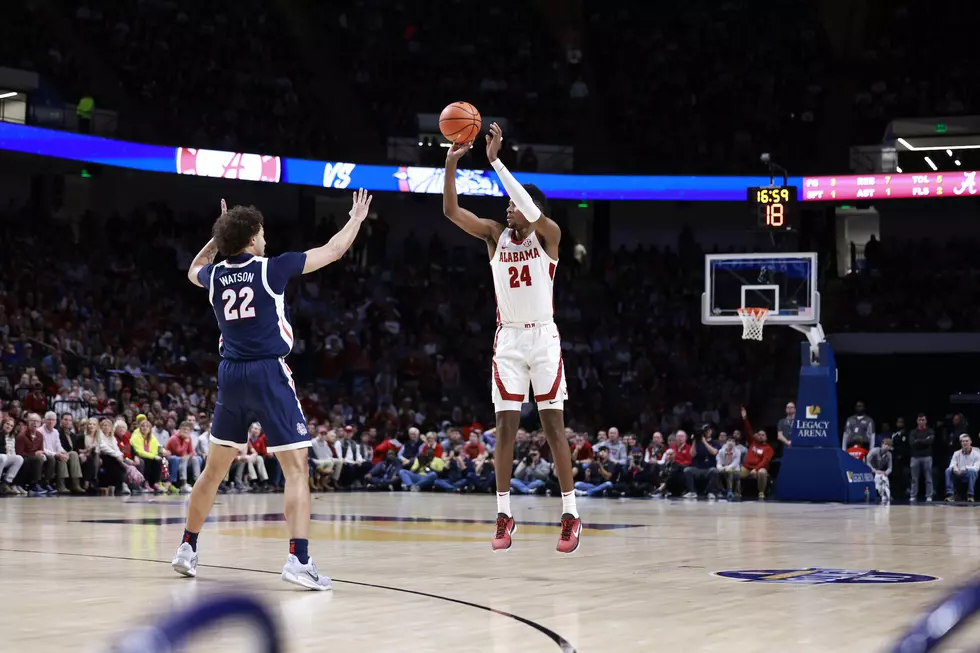 Alabama Falls to Gonzaga in C.M. Newton Classic
Crimson Tide Photos / UA Athletics
The Alabama men's basketball team lost to Gonzaga 100-88 in the C.M. Newton Classic in Birmingham Ala., to fall to 9-2 on the season.
"We need to do a better job having different options to guard them, we didn't do a great job with that and then they shot 74% in the second half. They shot the ball really well," said Alabama basketball head coach Nate Oats. "There's some great spots in the game, obviously Brandon play well. I think we had some guys playing well, we gotta get everybody back playing better."
Brandon Miller led the way with 36 points, six rebounds, and an assist, while Jaden Bradley scored 18 points, two rebounds, and four assists in his second start of his career.
Turnovers and fouls were the two biggest factors in the game. The team turned the ball over 21 times in 82 total possessions and committed 19 total fouls.
Gonzaga forward Drew Timme led the way for the Bulldogs, recording 29 points, ten rebounds, and four assists.
The Bulldogs capitalized on the Tide's mistakes, scoring 23 points off of turnovers and seven second-chance points.
The Alabama Crimson Tide men's basketball team plays Jackson State on Tuesday, December 20, 2022, at 6 p.m. CT. Coverage will be on Tide 100.9.
Alabama vs Gonzaga Basketball 2022
More From Tuscaloosa Thread