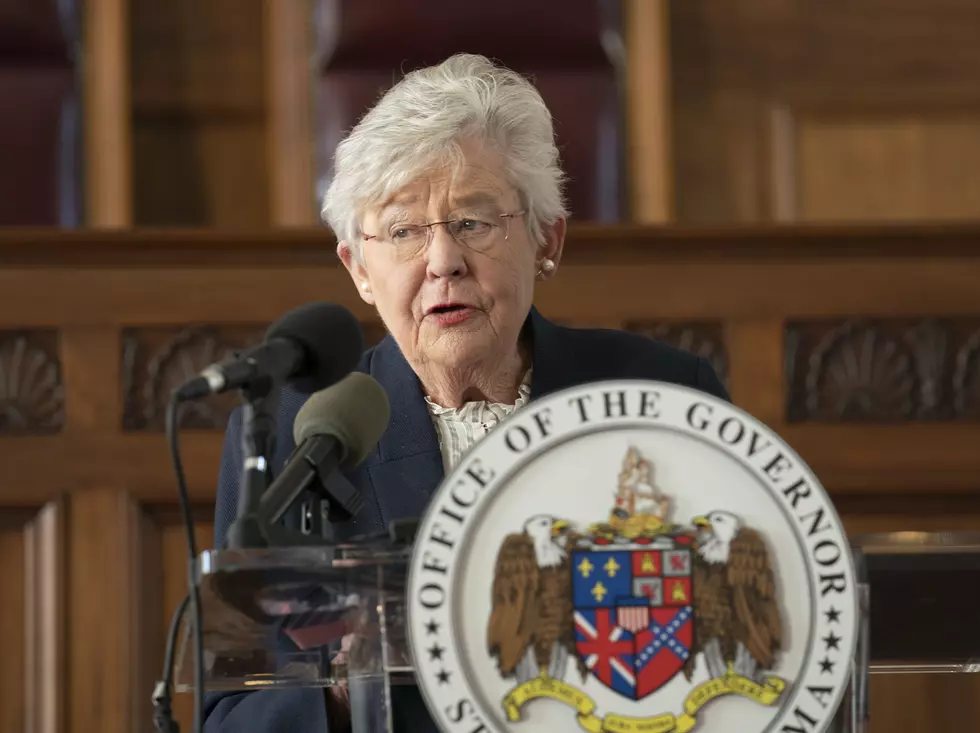 Governor Ivey Declares State of Emergency in 47 Alabama Counties
Hal Yeager
As storm systems capable of producing tornadoes, hail, dangerous wind gusts and more approach the state, Governor Kay Ivey has issued a state of emergency in 47 Alabama counties.
In her declaration, Ivey said the combination of the severe weather event and the ongoing COVID-19 pandemic poses "extraordinary conditions of disaster and of extreme peril to the safety of persons and property within the state."
As of 10 a.m. Thursday, 47 counties are now in a state of emergency, including Autauga, Bibb, Blount, Calhoun, Cherokee, Chilton, Choctaw, Clarke, Clay, Cleburne, Colbert, Coosa, Cullman, Dallas. DeKalb, Elmore, Etowah, Fayette, Franklin, Greene, Hale, Jackson, Jefferson, Lamar, Lauderdale, Lawrence, Limestone, Lowndes, Madison, Marengo, Marion, Marshall, Morgan, Perry, Pickens, Randolph, Shelby, St. Clair, Sumter, Talladega, Tallapoosa, Tuscaloosa, Walker, Washington, Wilcox, and Winston.
The declaration of emergency will allow state agencies and the Alabama National Guard to respond to areas affected by severe weather, prohibit price gouging and more.
Townsquare Media Tuscaloosa's Operation Storm Watch is brought to you by Safe-T Shelter. Visit their website here to see their selection of residential and commercial safe rooms and storm shelters. To contact a Safe-T Shelter representative, click here to visit their Facebook page.
Check out the latest radar models here:
If a tornado warning is issued in our area, Townsquare Media Tuscaloosa Operation Storm Watch will provide you with live and local team coverage, including wall-to-wall weather with James Spann.
To view the latest weather updates and information, click here.
TIPS: Here's how you can prepare for power outages
KEEP READING: What to do after a tornado strikes
KEEP READING: Get answers to 51 of the most frequently asked weather questions...
More From Tuscaloosa Thread