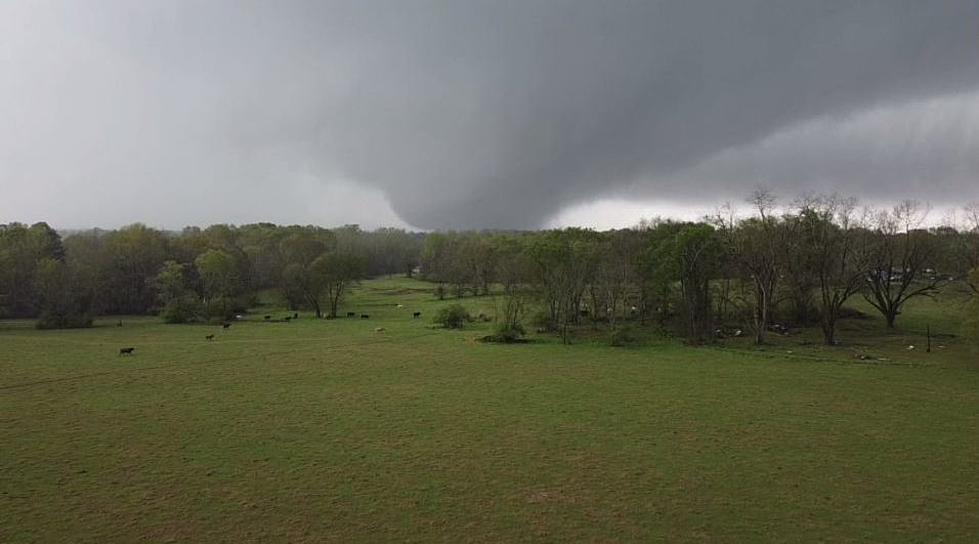 Injuries, Entrapments Reported Following Hale County Tornado
(Max Olson | NWS Birmingham)
First responders are rushing to help residents of Hale County after a large tornado tore through the area Thursday afternoon, resulting in multiple injuries and entrapments.
Don Hartley, the Division C Coordinator for the Alabama Emergency Management Agency and News Director for Townsquare Media Tuscaloosa, said the tornado cut a 20-mile long swath across Hale County Thursday.
As of 5 p.m., Hartley said there were numerous 911 calls asking for assistance, multiple reports of people who were entrapped by debris, and multiple reports of injuries.
All available Volunteer Fire Departments and EMS units in the area are responding to the area, but Hartley said the response is being hampered by numerous trees and powerlines downed across roads.
Stay connected to the Tuscaloosa Thread for more details as they become available.
Townsquare Media Tuscaloosa's Operation Storm Watch is brought to you by Safe-T Shelter. Visit their website here to see their selection of residential and commercial safe rooms and storm shelters. To contact a Safe-T Shelter representative, click here to visit their Facebook page.
Check out the latest radar models here:
If a tornado warning is issued in our area, Townsquare Media Tuscaloosa Operation Storm Watch will provide you with live and local team coverage, including wall-to-wall weather with James Spann.
To view the latest weather updates and information, click here.
TIPS: Here's how you can prepare for power outages
KEEP READING: What to do after a tornado strikes
KEEP READING: Get answers to 51 of the most frequently asked weather questions...
More From Tuscaloosa Thread