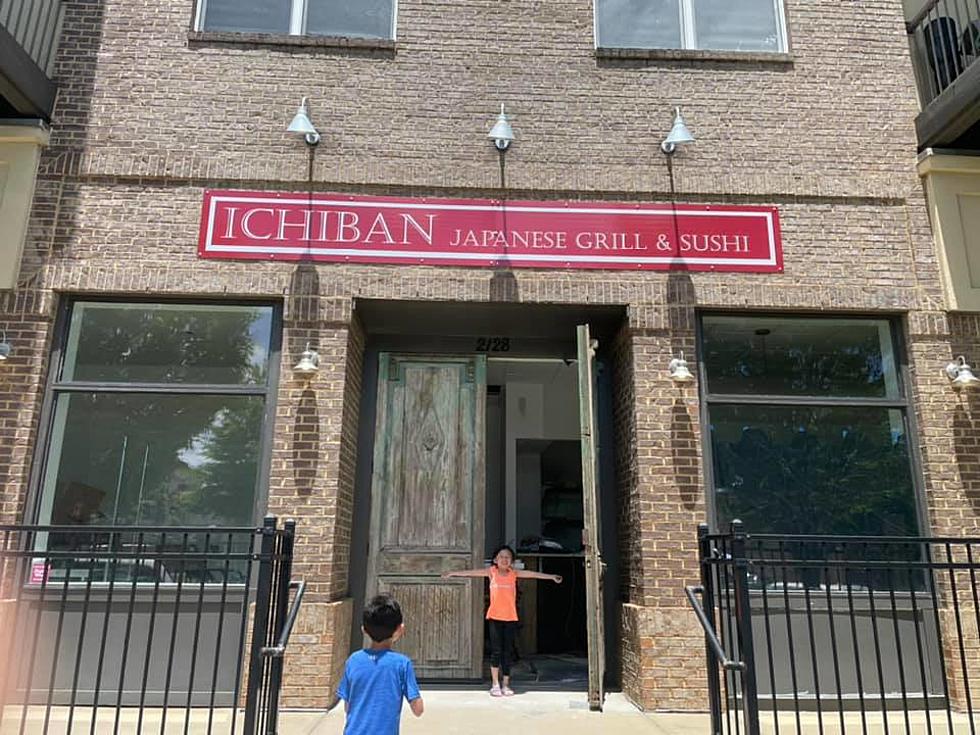 Ichiban Japanese Grill Announces Opening Date for New Restaurant in Downtown, Tuscaloosa
Ichiban Japanese Grill
A family-owned favorite is returning to the Druid City as Ichiban Japanese Grill has announced an opening date for its new downtown restaurant.
Ichiban Japanese Grill shared the exciting news to Facebook Monday, stating that a Grand Opening is slated for Friday, July 23, for the new University Boulevard location.
Ichiban Japanese Grill closed the doors of its original location in mid-March after being forced to relocate following new development plans from property owner Hackberry LLC. Ichiban's neighbor, Sitar Indian Restaurant, was also forced to relocate before opening a new restaurant on 15th Street.
Ichiban Japanese Grill will limit its offerings to to-go orders only but will have outdoor seating available. All customers are encouraged to wear masks in an effort to reduce the spread of COVID-19.
How Do Fans Sing 'Dixieland Delight' in Tuscaloosa, Alabama?
Alabama football fans add
a few extra lyrics
to 'Dixieland Delight' when it's played on the speakers in Bryant-Denny in Tuscaloosa, Alabama. What are they singing? And Why?
LOOK: The most famous actress born the same year as you
Many of the actresses in this story not only made a name for themselves through their collection of iconic performances, but also through the selfless, philanthropic nature with which many of them approached their stardom. In an age of flipping the script on societal norms, many of these actresses are using their voices and platforms to be advocates for those who are otherwise unheard.
You Can Buy This Alabama Plantation for Less Than $150,000
The 5-bedroom, 3-bath, 182-year-old home of your dreams is for sale right now--and it's less than an hour from Tuscaloosa.
More From Tuscaloosa Thread