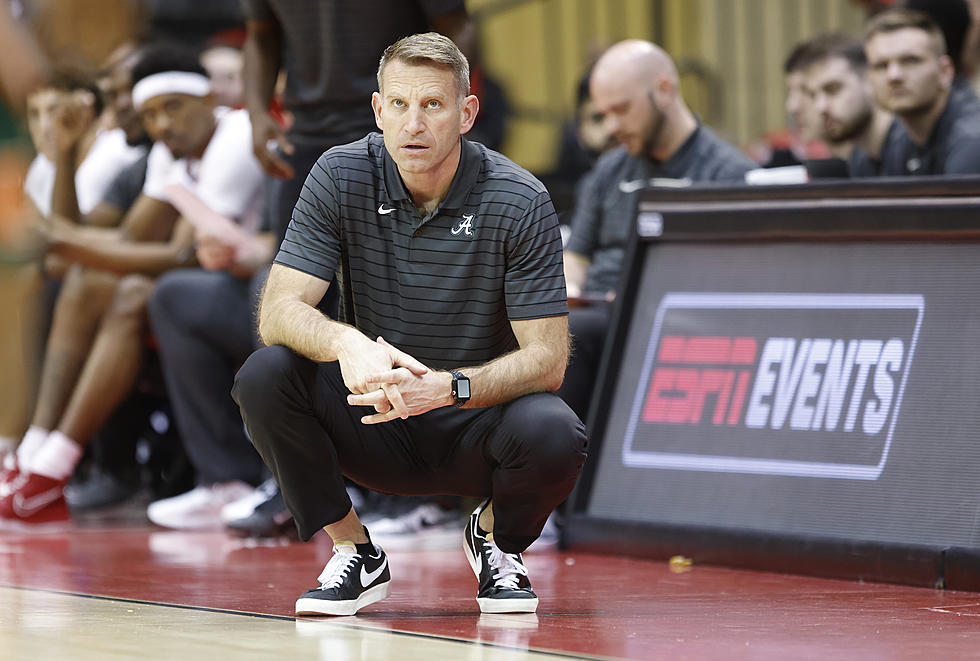 HOOPS: Matchup With Colorado St. In Jeopardy Due To COVID-19
Robert Sutton/CrimsonTidePhotos
According to a statement released via Twitter from the Colorado State Men's basketball team, the Rams have been forced to miss its coming Saturday game with Tulsa and may miss their meeting with No. 6/8 Alabama on Tuesday, December 21.
"On our end, we want the (Colorado State) game played really badly," Alabama basketball coach Nate Oats said.
"They're a really good team. We want to play two quality games going into Christmas before SEC play. We're gonna control what we can control, we want to play this game really bad."
None of the games in question for the Rams have ultimately been forfeited and information on the possible changes, as well as a decision on their missed matchup with Tulsa, will be announced at a later date according to their social media.
Alabama basketball will take on the Jacksonville State Gamecocks on Saturday, December 18, before the scheduled neutral-site game with No. 23 CSU. If the game between Colorado State and Alabama gets played as scheduled, the matchup will take place at Legacy Arena in downtown Birmingham at 6:00 p.m. CST on Tuesday.
The Crimson Tide have had another impressive start to their season under the direction of Oats and currently hold an 8-2 record roughly a third of the way through the regular season. Alabama has two top-15 wins before entering conference play and has not lost in Coleman Coliseum since February 6, 2021.
Losing a game on the schedule for the Tide would provide nearly a two-week hiatus and remove Alabama's third and final ranked meeting before heading into SEC play. The Rams provide a solid control example for the team following a convincing loss to Memphis on the road and give Alabama a good example of a solid non-conference team before the tournament in March.
For more from J.R. and all the talented interns at Tide 100.9, make sure to tune in for Tide Tonight on Wednesdays and Thursdays at 6:00 pm. You can see all of our content at tide1009.com and on the Tide 100.9 app.
Highest Rated Recruits in Bama Hoops History
Take a look at the highest rated recruits to play for Alabama since 2000 according to 247Sports.
Alabama's Top 10 Athletes - Fall 2021
The Alabama Crimson Tide boasts an extremely successful athletic department with amazing athletes playing multiple sports. The top 10 athletes include national champions, an Olympic athlete, SEC champions and various record holders.
More From Tuscaloosa Thread