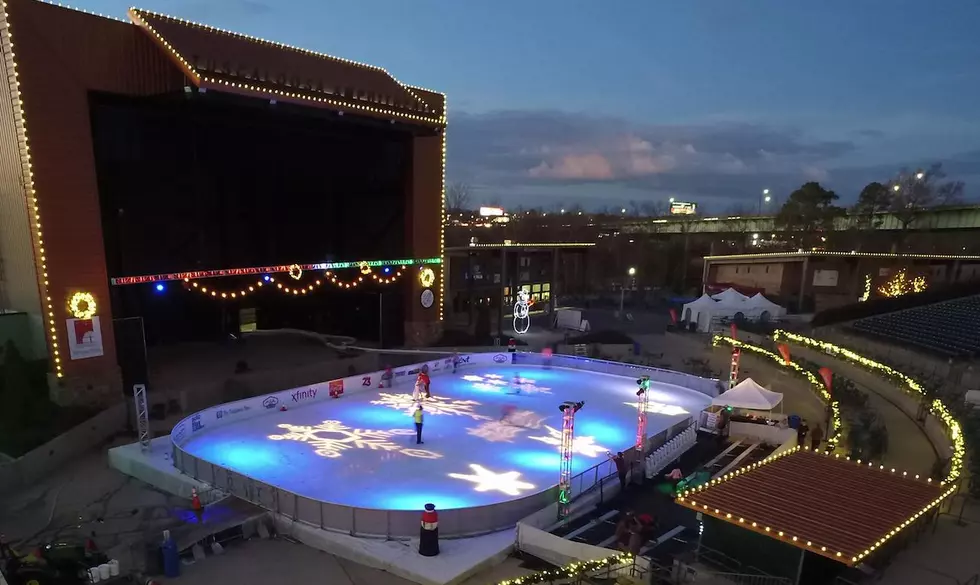 'Holidays on the River' Event Postponed One Week
(Photo Courtesy of City of Tuscaloosa - Government, Facebook)
In a Thursday COVID-19 update, Mayor Walt Maddox announced the temporary closure of 'Holidays on the River,' the annual ice skating event at the Tuscaloosa Amphitheater, until December 10th.
Maddox said that he hopes to have another announcement about when Holidays on the River will continue or if  the event will need another postponement next Tuesday after the City Council reconvenes.
People are encouraged to reach out to the Tuscaloosa 311 for questions regarding Holidays on the River tickets.
Enter your number to get our free mobile app
In that same address, Maddox pointed out the dwindling personnel available in several departments due to a new surge in COVID-19 cases. IPS, the city's largest department, has 37 employees currently on leave either due to active positive cases or having been in direct exposure. IPS services include engineering, environmental services, the Tuscaloosa Amphitheater, River Market, water treatment plans, and infrastructure.
"We have 48 employees who are on some sort of other type of leave," Maddox said, stressing the limited personnel. "And then we have another 55 vacancies... We didn't fill those positions because our revenues were $10 million less than prior years."
Maddox said that he acknowledged the seriousness of this situation, and promised that the City will be working every day to ensure that essential city services remain on a normal schedule.
Top Stories From The Tuscaloosa Thread (11/23-11/29)
More From Tuscaloosa Thread