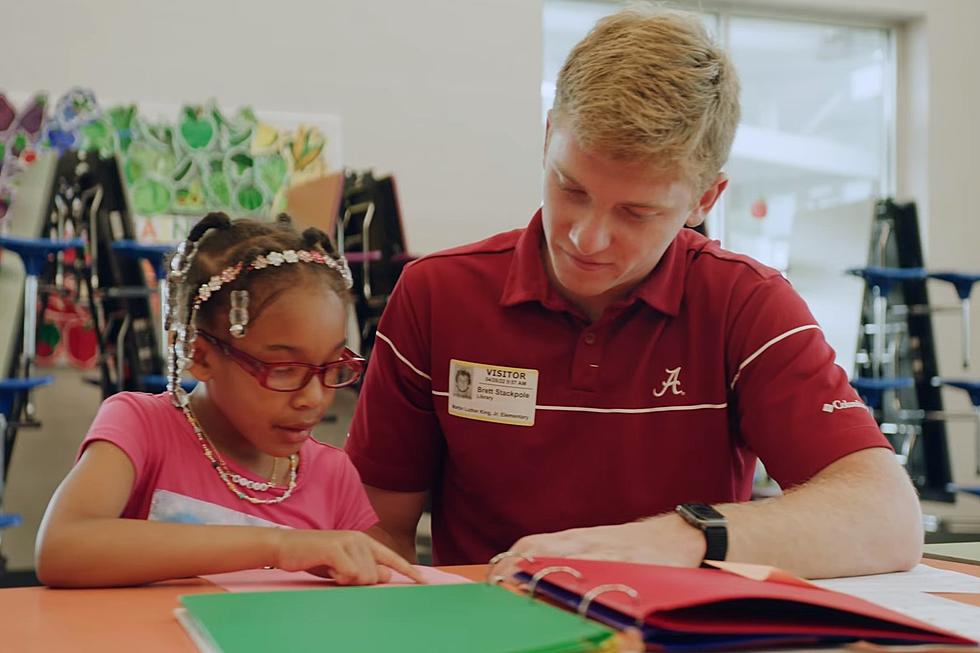 HELP TUSCALOOSA'S KIDS: Reading Allies Seeks 150 More Volunteers
(Reading Allies on YouTube)
One of the most beneficial organizations in West Alabama is looking to lock in its last volunteers to help children improve their reading skills this semester.
Reading Allies was launched in 2017 as a collaboration of the University of Alabama Honors College, the Tuscaloosa Rotary Club and the Tuscaloosa City School System. The 10-week program pairs striving readers in both city schools and those in the Tuscaloosa County School System with volunteers who aim to bring them up to grade-level by third grade.
Reading Allies director Claire Stebbins said data shows students who participate in Reading Allies are doubling their book levels and standardized test scores after a single semester of work with these volunteers.
The program is overseen by Reading Allies Specialists who are retired or part-time teachers and made possible by hundreds of volunteers from Tuscaloosa's civic organizations, the faith-based community, parents, business leaders, high school students, the University of Alabama and more.
The volunteers work one-on-one with students after a comprehensive training program, and learners participate in 30-minute sessions during a 10-week program.
Stebbins said in the 2022-2023 academic year, 325 individual students were served by more than 500 volunteers over 5,000 collective hours.
Reading Allies looks to continue growing this year and still needs more volunteers as the fall semester gets well underway - she said around 150 slots must still be filled.
The program will serve 14 schools in the city and county system this semester, Stebbins said. Volunteers can sign up at readingallies.org/volunteer. Select 'Tuscaloosa' as the region, and all available schools and times will populate to be chosen from.
Volunteers are coming to a 30-minute virtual training session then 10 continuous weeks of 30-minute sessions in one of the participating schools. The need is immediate - this program begins the week of September 11th and runs through the week of November 27, excluding weeks where schools are out or weeks with holidays.
The organization is generally able to secure substitutes for volunteers who may be out of town during one or two weeks of the program, and Stebbins said minor schedule conflicts shouldn't prohibit someone from signing up.
Top Stories from the Tuscaloosa Thread (8/28 - 9-4)
10 of the Top Stories published by the Tuscaloosa Thread during the week of August 28th, 2023)
More From Tuscaloosa Thread