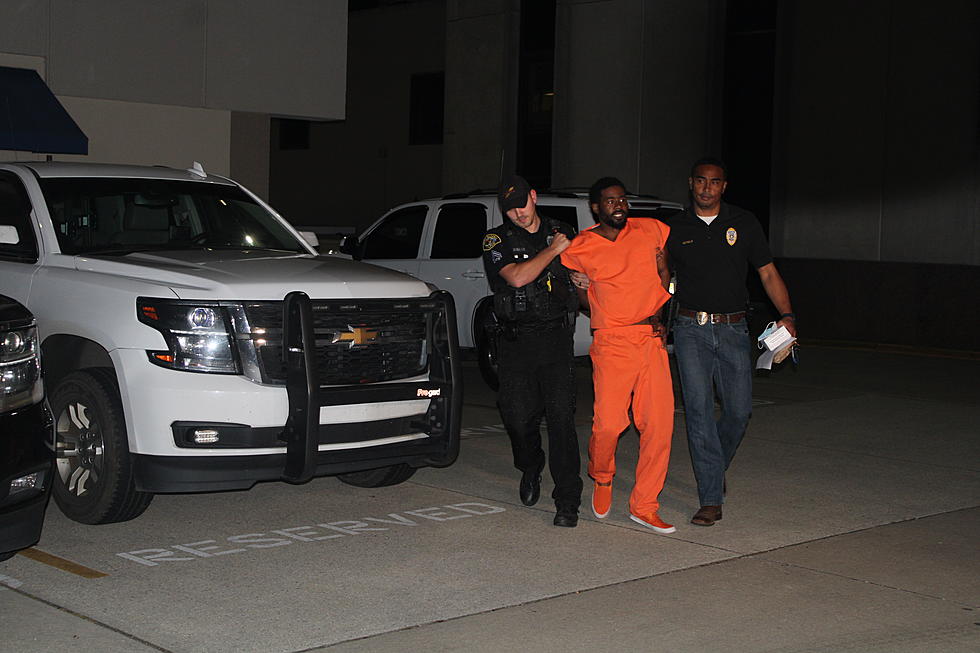 Tuscaloosa Man Charged With Capital Murder of Girlfriend's 18-Month-Old Child
(Stephen Dethrage | Tuscaloosa Thread)
Police in Tuscaloosa have charged a 28-year-old man with capital murder for the death of his girlfriend's 18-month-old daughter at Tuscaloosa's Hay Court housing complex Friday morning.
Captain Jack Kennedy, the commander of the multi-agency Tuscaloosa Violent Crimes Unit, said police were first alerted to the infant's distress at 3 a.m., when the victim was brought to DCH Regional Medical Center by ambulance with trouble breathing.
The toddler was alive at the time, and police began an investigation immediately as the injuries the child sustained appeared suspicious.
Later in the day, life-saving efforts at DCH failed and the child died at the hospital.
Kennedy said the VCU, the Tuscaloosa County Sheriff's Office and DCH worked together to get the child's body to Montgomery, where the Alabama Department of Forensic Sciences was able to conduct a speedy autopsy.
Ultimately, they concluded that the toddler was suffering from serious internal injuries indicative of extensive abuse.
After hours of collecting evidence and interviewing witnesses including the child's mother, family members and loved ones, investigators charged Joseph Earl Jenkins, 28, with capital murder for the baby's death.
Jenkins was transported to the Tuscaloosa County Jail, where he will be held without bond.
For his part, Jenkins denied that he was responsible for the child's death as he was taken from the VCU's space inside the Tuscaloosa County Sheriff's Office to a patrol car waiting outside.
The infant's death marks the 22nd homicide the VCU has investigated in 2021.
More charges may follow further investigation into the child's death, and into the treatment of other children who were in the home with Jenkins and the victim's mother. Kennedy said those children have been removed from the house.
Stay connected to the Tuscaloosa Thread for more details as they become available.
All Homicides in Tuscaloosa County in 2021
Top Stories From The Tuscaloosa Thread (12/06-12/10)
More From Tuscaloosa Thread