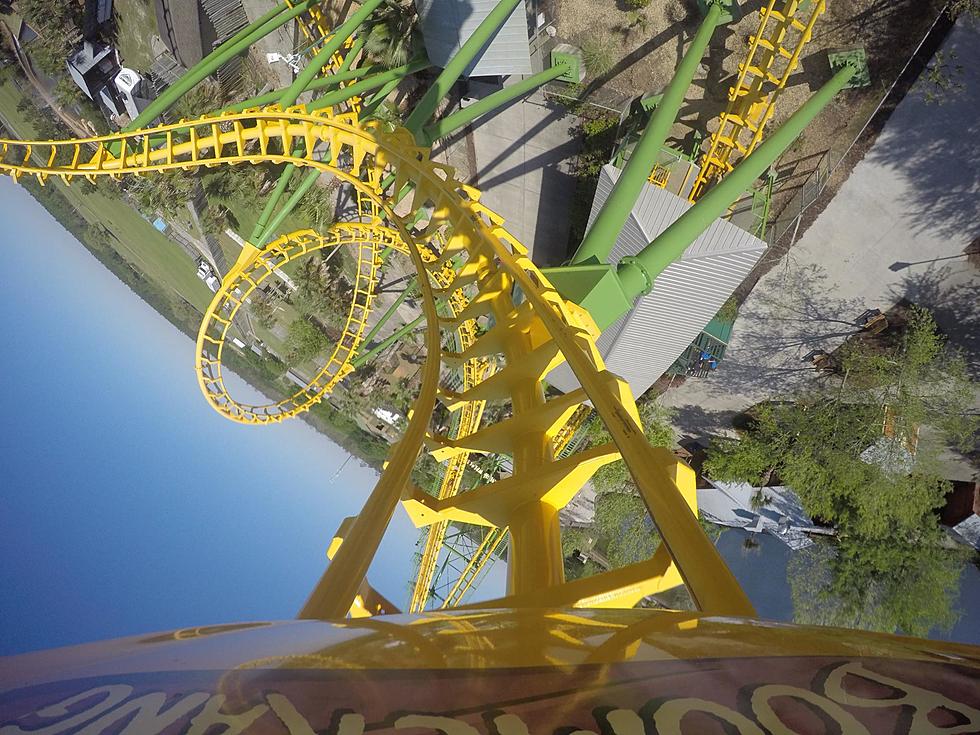 Georgia Theme Park Incident; Could Be Repeated in Alabama
Courtesy of Wild Adventures Theme Park via Facebook
Theme parks are supposed to be fun, right?
But several guests experienced the opposite of fun this week at Georgia's Wild Adventures Theme Park.
According to reporting from WALB, a roller coaster called the Boomerang had a malfunction that caused the ride to stop completely in mid-air.
The article reported that the coaster went "forward along the track, then backward before stopping."
WALB noted that the coaster remained upright, but was stuck in place for several minutes.
A statement from Wild Adventures in the article revealed that the coaster stop was "triggered by a safety feature activation" and that the riders were back on the ground "within approximately 10 minutes."
Ten minutes was still enough time to panic the riders, though. WALB interviewed one rider who stated they experienced a panic attack.
Another rider in the WALB article said the rider operators were laughing when the ride eventually ended.
Despite complaints, a statement from Wild Adventures noted that a "comprehensive inspection" was done and the Boomerang ride was cleared for operation "that same night."
Although regulations do exist for amusement park rides, this response is completely legal.
In Alabama, a recent bill laid out new regulations for theme parks and ride inspections
However, the bill made no mention to compensation for emotional damage inflicted on passengers. This means the response from the Georgia incident could be repeated at any of Alabama's amusement or water parks.
Alabama has historically lagged behind in theme park safety.
According to a statement from the International Association of Amusement Parks and Attractions (IAAPA), Alabama was the 48th state to enforce standard regulations.
However, IAAPA also noted that Alabama may have delayed on regulation due to its "few, if any amusement parks."
Live Your Outlaw Dreams: Buy This Western-Themed Amusement Park
Paging the good, the bad, and the ugly: this whimsical western-themed amusement park is for sale.
Game Night Favorites
More From Tuscaloosa Thread