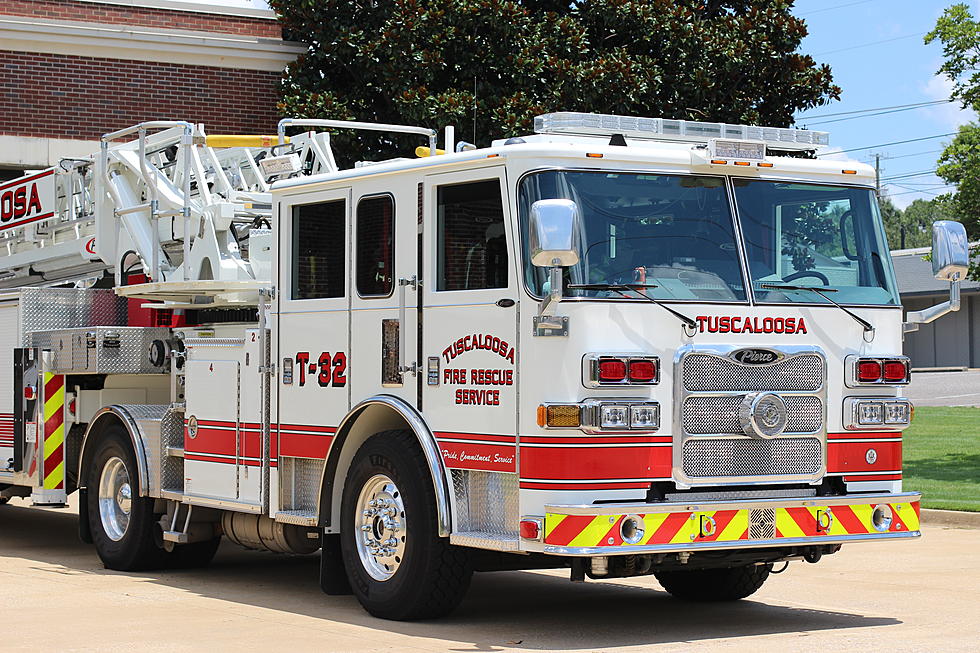 BREAKING: Multiple Departments Respond to Fire at Mercedes Warehouse in Bibb County
(Noah Lueker, Townsquare Media)
Multiple fire departments are on the scene of a blaze on the site of the Mercedes Benz U.S. International battery plant in Bibb County Tuesday morning, officials have confirmed to the Tuscaloosa Thread.
Details about the fire are still sparse, but a spokesperson for the Tuscaloosa Fire Rescue service confirmed that the department has answered calls for assistance and is working to help fight the fire at the battery plant.
Holly Whigham at TFR said they have sent seven units to fight the fire, which reportedly broke out in an interior storage area. She said the sprinkler system is keeping the fire mostly contained, but firefighters are still working to make their way inside and deal with the blaze directly.
Early reports are that the fire is substantial and there is no word yet on if anyone was injured in the incident.
This is a breaking, developing story. Stay connected to the Tuscaloosa Thread for more details as they become available.
EDITOR'S NOTE: The original version of this story said the fire broke out inside the battery plant. An MBUSI spokesperson has since clarified the fire was at another building on the plant property, but not inside the manufacturing facility itself. This story has been corrected to more accurately reflect the fire's location. 
Top Stories from the Tuscaloosa Thread (2/28 - 3/6)
14 of the Top Stories Published by the Tuscaloosa Thread from the week of February 28st, 2022.
More From Tuscaloosa Thread