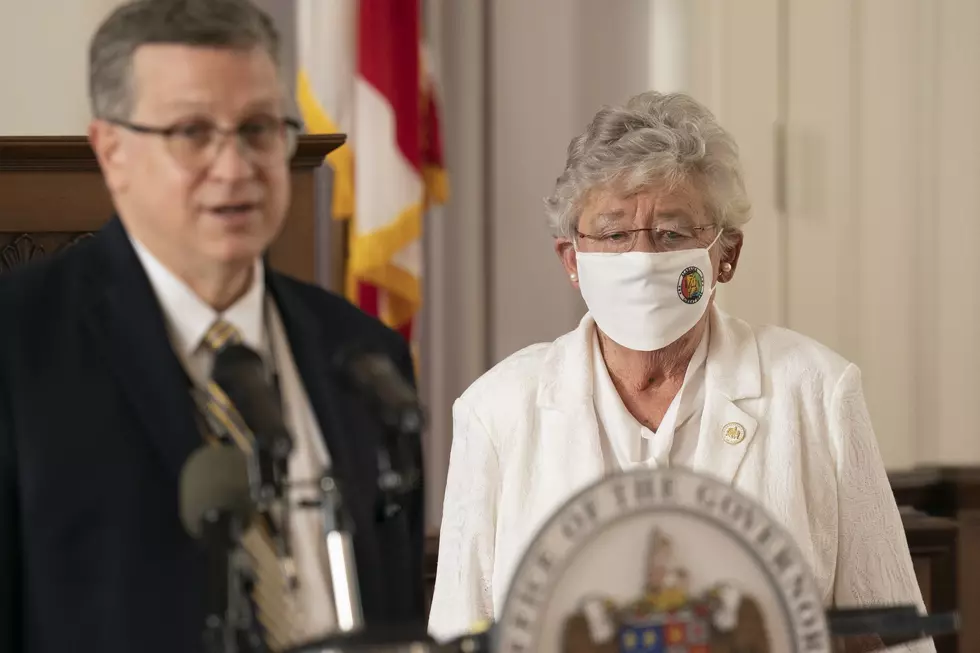 Every Adult in Alabama Can Receive COVID Vaccine Starting Monday
(Hal Yaeger | Office of the Governor)
All adults in Alabama over the age of 16 will be eligible to receive a COVID-19 vaccination beginning this Monday, Governor Kay Ivey announced Friday afternoon.
"I've committed to the people of Alabama that we are on the path forward and I remain hopeful and optimistic in where we are going," Ivey said. "To that end, I am announcing that every Alabamian 16 years of age and older will be able to receive the vaccine starting Monday, April 5th."
At a press conference in her hometown of Camden, Ivey and Alabama Health Officer Dr. Scott Harris said allowing more and more of the population to receive the vaccine will pave the way back to normalcy in the state.
"This vaccine is our ticket back to normal," Ivey said. "Y'all, we are getting so close to getting COVID-19 in our rearview mirror, and until then, we need to keep wearing our masks, use common sense, use personal responsibility and use the common sense the Good Lord gave you."
Alabama's mask mandate is set to expire Friday, April 9th, and Ivey has said she will not extend it again.
Stay connected to the Tuscaloosa Thread for more details as they become available.
More From Tuscaloosa Thread