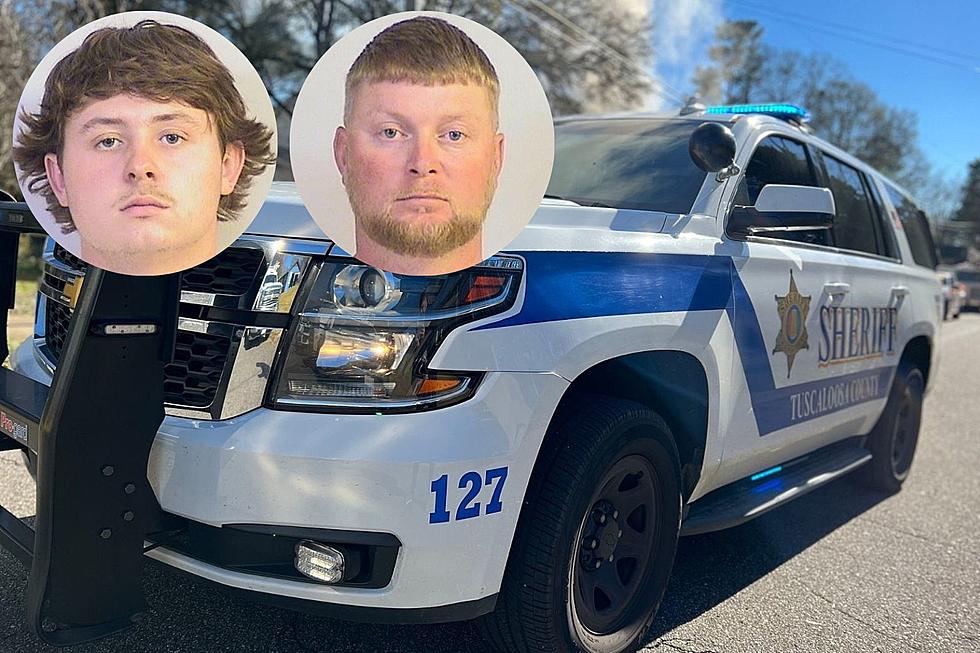 Father & Son Accused of Stabbing Man and 2 Dogs During Tuscaloosa County Home Invasion
(File Photo: Noah Lueker)
A Duncanville father and his teenage son are in the Tuscaloosa County Jail after they allegedly stabbed a man and two dogs during a brutal home invasion last month.
According to court documents filed Monday, police were called to a home on Cooley Town Road in Duncanville on the evening of Saturday, April 29th on reports of a stabbing.
Tuscaloosa County Sheriff's Deputies and investigators with the multi-agency Violent Crimes Unit responded and found a 49-year-old man resident had reportedly been beaten and cut by two assailants who broke into his home.
Police say 35-year-old Dustin Whatley and his 19-year-old son Larry Jayce Whatley broke down the door of the residence and attacked the 49-year-old victim. Investigators say the man was cut on his right arm and required 52 stitches. He also reportedly suffered a broken nose and broken eye socket.
According to the court documents, two dogs on the property were also injured. Investigators say the Whatleys stabbed the victim's 5-year-old pit bull during the assault and and also cut another dog on the property belonging to a third party.
The Whatleys were arrested last Friday, six days after the alleged assault. Both father and son face the same charges -- two counts of aggravated cruelty each and one count of first-degree assault, first-degree burglary and fourth-degree theft of property apiece.
Both men remained jailed Tuesday afternoon, and each had his consolidated bond set at $30,000.
Top Stories from the Tuscaloosa Thread (5/1- 5/8)
18 of the Top Stories published by the Tuscaloosa Thread during the week of May 1st, 2023.
More From Tuscaloosa Thread