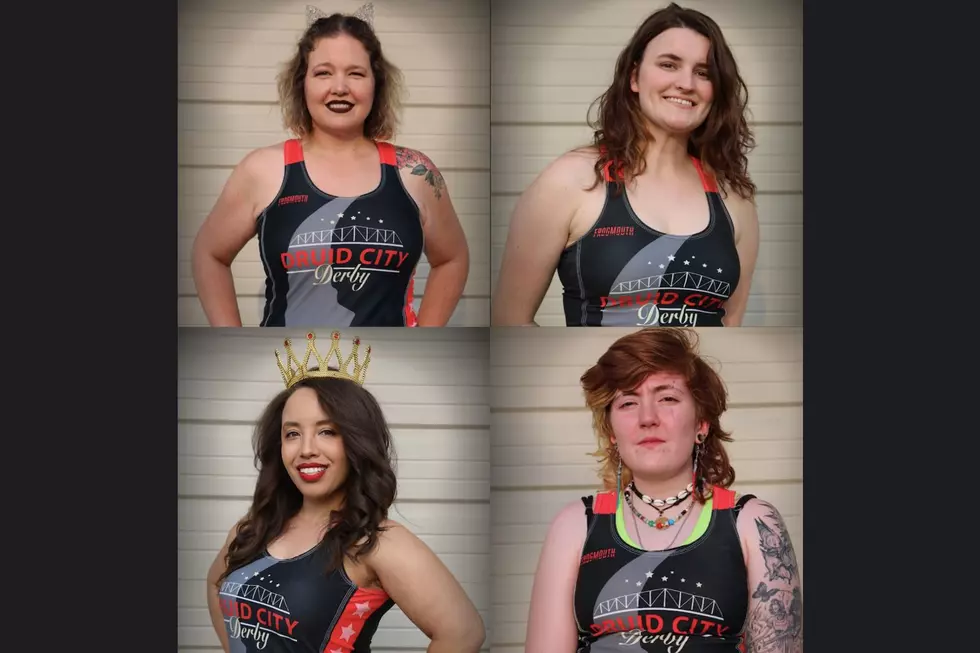 Members of Druid City Derby Selected to State Tournament Team for First Time
Photos Courtesy of Druid City Derby
Several members of Tuscaloosa's roller derby team were selected to join a state-wide tournament team for the first time, with the chance to take part in a national competition.
According to a release from the organization, four members will represent Team Alabama in the Battle of the All-Stars national tournament. Four other team members were chosen as alternates for the competition.
The Druid City Derby members selected are:
Kelsey Kerzman (Belle of the Brawl)
Jo Northen (Destiny's Favorite)
Princess Nash (Dutchass of Painbridge)
Dawn Hotchkiss (Lucy Purr)
The alternates for the team are:
Kaidence Hotchkiss (

Derby

Gorgon)
Lindsey Summers (Glamazon Prime)
Holly Grof (Holl-N-Daze)
Em Lundberg (Spider-Wham)
The release states members from leagues in east Alabama, Birmingham, Huntsville, and Mobile will join together to form Team Alabama for the competition, which according to the BOTAS website, will take place next spring, beginning March 16 through March 19.
According to the release, BOTAS held the first tournament in January 2013 in Hatfield, PA and has since continued to grow.
Top Stories from the Tuscaloosa Thread (11/14 - 11/21)
13 of the Top Stories published by the Tuscaloosa Thread during the week of October 17th, 2022.
More From Tuscaloosa Thread