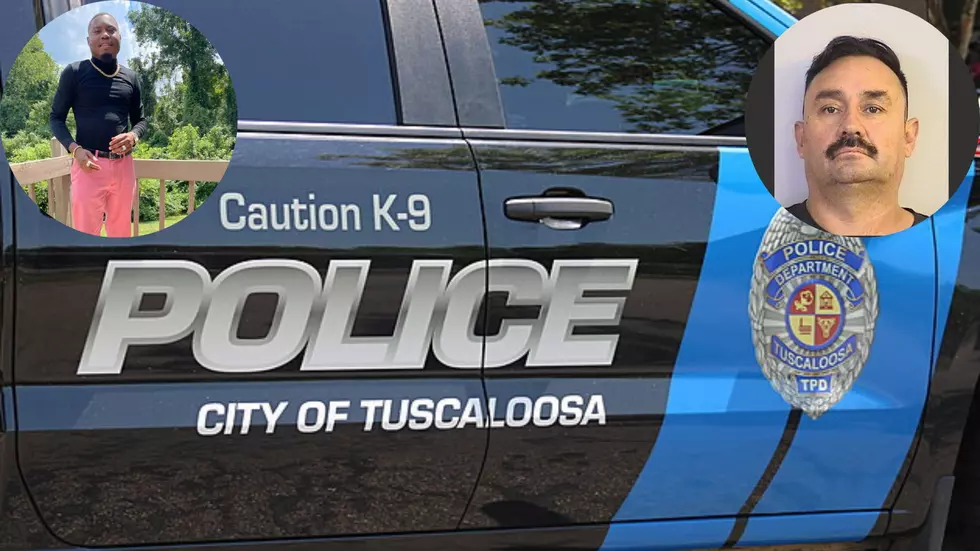 Driver in DUI Death of Beloved Tuscaloosa Coach Indicted on Manslaughter Charge
(Brittany Marshall|Tuscaloosa Thread); Facebook: Tracy Braggs Jr.; Tuscaloosa County Jail; Canva
The driver who received a DUI in a February car crash that later killed a beloved Tuscaloosa coach was indicted on criminal charges for his death and arrested this week.
According to court documents obtained by the Tuscaloosa Thread Tuesday, the driver, identified as 55-year-old Abelino Chavez Rivas, was indicted in June on one count of manslaughter in the death of 25-year-old Tracy Lamark Braggs, Jr. by a Tuscaloosa County grand jury.
Tuscaloosa spokesperson Stephanie Taylor said the crash happened on the night of February 5 when officers with the Tuscaloosa Police responded to a two-car crash at the intersection of East University Boulevard and 66th Avenue East in Tuscaloosa at 10:39 p.m.
Rivas was driving a Chevy Silverado and police believe while he was traveling west, his vehicle crossed the center line and collided with Braggs, who was driving a Nissan Altima.
Rivas failed a field sobriety test and was charged with driving under the influence at 11:15 p.m.
Taylor said Braggs was unresponsive and had to be extricated from his vehicle by paramedics with Tuscaloosa Fire Rescue. He was transported to DCH Regional Medical Center where he suffered internal injuries that required him to be airlifted to UAB Hospital in Birmingham at 1:40 a.m. on February 6.
Officers were informed on March 16 that Braggs succumbed to the injuries he sustained in the crash.
Braggs, who coached three teams at the Benjamin Barnes YMCA in West Tuscaloosa, was honored with a balloon release in March.
Rivas was booked into the Tuscaloosa County Jail on Sunday, where he is currently being held on a $20,000 bond.
Top Stories from the Tuscaloosa Thread (7/4 - 7/11)
17 of the Top Stories published by the Tuscaloosa Thread during the week of July 4th, 2022.
More From Tuscaloosa Thread