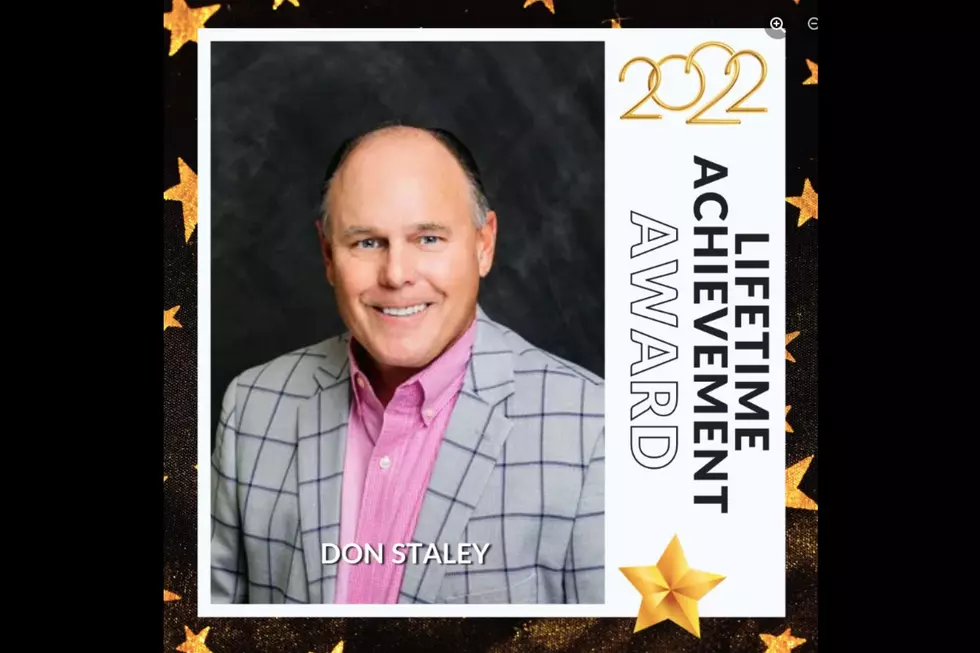 Don Staley Receives ARHA Lifetime Achievement Award Last Week
Facebook: ARHA- Alabama Restaurant and Hospitality Association
The former president and CEO of Tuscaloosa Tourism and Sports was honored with a lifetime achievement award last week for his efforts of promoting hospitality and tourism in Alabama.
According to a press release from the Alabama Restaurant and Hospitality Association, the group held their annual 2022 Stars of the Industry Awards in Auburn last week, which honors members of the restaurant, lodging and tourism industry.
140 nominations for the award were submitted by peers of the nominees, according to the release.
Attendees of the ceremony were allowed to tour the new state-of-the-art Tony and Libba Rane Culinary Science Center at Auburn University during the reception. The regional bartender finalists also competed in the state Bartender of the Year competition held in the Distilled Spirits Laboratory.
Don Staley, who retired from Tuscaloosa Tourism and Sports in July and currently resides in Florida, said the award was unexpected but was thankful to receive it.
"It never gets old coming back to Sweet Home Alabama and I sure miss the friendly people of this great state," Staley told the Thread. "This was a very unexpected honor and I want to thank Mindy Bradford Hanan and Alabama Restaurant and Hospitality Association for the Lifetime Achievement Award."
Staley said he is fortunate to contribute to the hospitality and tourism efforts he made not only in Tuscaloosa, but throughout the state of Alabama.
"Whether it was building the women's soccer program from its beginnings in 1994, promoting the SEC Women's Soccer Championships, moving to Orange Beach where it stayed for 20 years, helping design, book and operate the mega $32.6 million Sports Tourism Complex in Foley, the relief efforts at Leland Shopping Center in Alberta after the tornado, or returning to Tuscaloosa to promote tourism and create the Druid City Music Festival, I was very fortunate to work with some amazing people to help promote tourism this great state."
Top Stories from the Tuscaloosa Thread (11/14 - 11/21)
13 of the Top Stories published by the Tuscaloosa Thread during the week of October 17th, 2022.
More From Tuscaloosa Thread