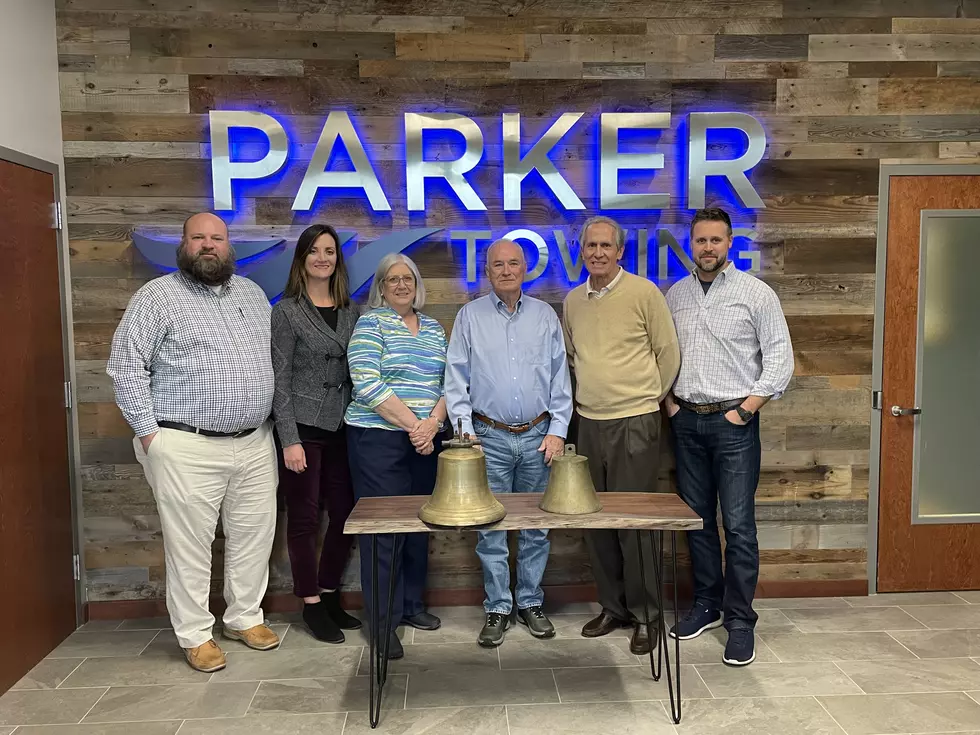 Diver Returns Bells from Parker Towing's First Steamboat, Missing for Decades
Two families came together in a unique way after the discovery of two bells from a steamboat sunken in the Black Warrior River decades ago.
Tuscaloosa's Parker Towing Company was started in 1940 by Tim Parker Sr., who discovered his love and passion for the river after taking a job as a deckhand on the Black Warrior River during the Great Depression. After obtaining his pilot's license, he saved enough money to purchase his first sternwheel steamboat, the Heloise, creating his company.
Parker Towing Company would turn into a family-operated company and serve as one of the largest barge lines in the southeast, transporting raw materials, such as coal, to Birmingham and beyond.
In the mid-1940s, industrial waste caused the Black Warrior River to catch fire near Parker Towing's office. Three boats were destroyed, including Heloise.
The boat would not be seen again until 1978 when avid diver James McGahey discovered it while on a routine dive in the river with his coworker from B.F. Goodrich.
"As I was deflating my insulated life jacket and began sinking with my hands in front of me, my hand went inside a big bell. When I flipped my light on, I was just shocked," McGahey said in a release.
The Parker family was notified about the discovery less than a year ago. McGahey formally returned the bells to Parker Towing on February 4.
The bells are now on display at Parker Towing's corporate office in Northport.
Chas Haun, the executive vice-president of Parker Towing and grandson of Captain Tim Parker, said having the bells back is a significant part of the company's history.
"It's a reminder of where we came from, one of the only pieces of history that survived since day one," Haun said.
Haun's sister, Alison Phillips, who serves as Parker Towing's director of communications said having the bells back is "a great reminder of how we started."
Top Stories from the Tuscaloosa Thread (5/2 - 5/9)
19 of the Top Stories published by the Tuscaloosa Thread during the week of April 25th, 2022.
More From Tuscaloosa Thread