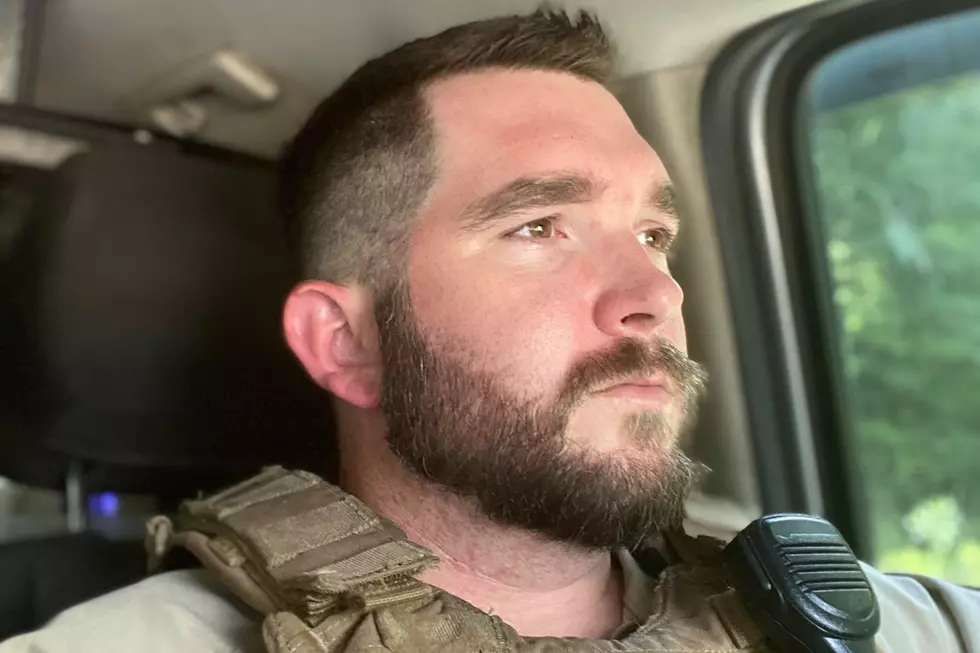 Deputy Mortally Wounded in Bibb County Shooting in "Final Stage of Saving Lives"
(Brad Johnson | Facebook)
A Bibb County Sheriff's deputy who was shot during a police pursuit Wednesday evening will save lives through organ donation before he is taken off life support, law enforcement leaders said Thursday.
The Alabama Law Enforcement Agency and Bibb County Sheriff's Office held a press conference Thursday afternoon to provide updates on the shooting of two Bibb County deputies, one of whom remains in critical condition.
The deputies, identified as Investigator Chris Poole and Deputy Brad Johnson were shot during a pursuit near Six Mile, Alabama Wednesday afternoon. Poole was released from UAB Hospital in Birmingham and is recovering at home, but Johnson's injuries were more severe and he remains on life support.
The suspect in the case, 26-year-old Austin Patrick Hall, was apprehended by the U.S. Marshalls Thursday morning following a massive overnight manhunt conducted by several local, state and federal law enforcement agencies.
Sheriff Jody Wade asked the public to keep both families in their thoughts and prayers, especially Deputy Johnson, who is expected to be taken off life support after the final stages of his organ donation process are complete.
"It's been said that a coward dies a thousand deaths, but a hero but one," Wade said. "Brad Johnson was a hero."
UPDATE, 3:45 WEDNESDAY: Johnson was taken off life support and pronounced dead shortly after 3:15.
Hall, who has a long criminal history around the state, is in police custody and will soon be formally charged for his alleged actions Wednesday.
Stay connected with the Tuscaloosa Thread for updates as the investigation continues.
Top Stories from the Tuscaloosa Thread (6/20 - 6/27)
21 of the Top Stories published by the Tuscaloosa Thread During the week of June 20th, 2022.
More From Tuscaloosa Thread