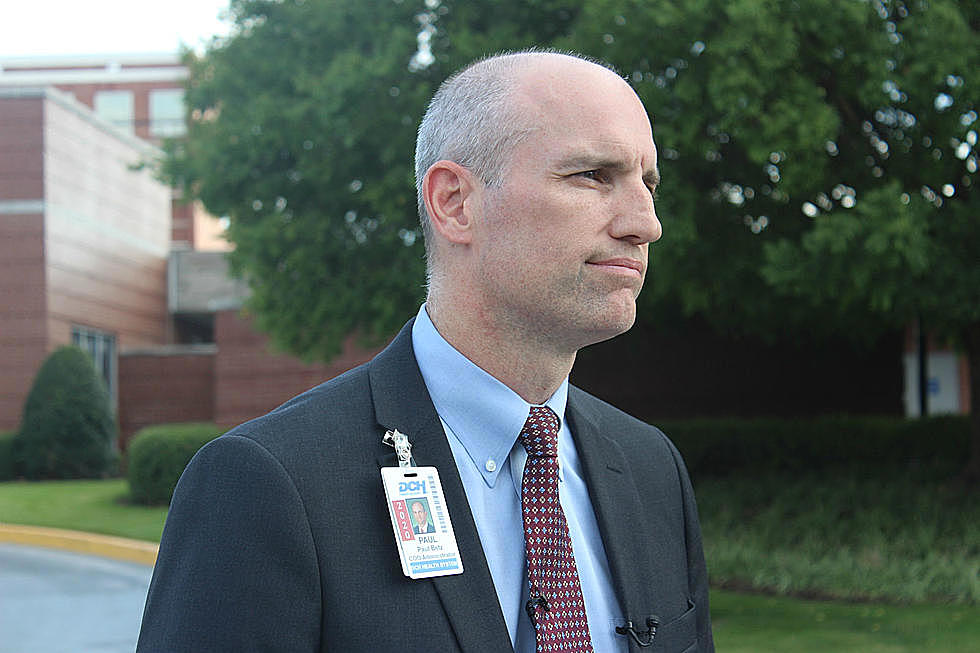 DCH Weighs Mandating Vaccine for Hospital Workers As Rates Stagnate
(Stephen Dethrage | The Tuscaloosa Thread)
Administrators at the DCH Health System in Tuscaloosa are considering a mandate that would require workers at their facilities to get vaccinated against COVID-19 as the inoculation rate of their staff stagnates, Chief Operation Officer Paul Betz said Thursday morning.
In a Zoom call with members of the Chamber of Commerce of West Alabama, Betz said just over 53 percent of the System's staff is fully vaccinated against the virus, leaving just under half of the workers in their hospitals unprotected from infection.
"Here within the hospital system, we've had 53.3 percent of our staff get fully vaccinated and that is not where it needs to be," Betz said. "We've had lots of discussion about mandating it but haven't made that decision or come to that conclusion yet for various reasons."
Betz said the system has taken some steps toward incentivizing vaccination, like awarding some staff who get the shot with extra paid time off, but so far administrators are hesitant to make doing so a requirement for continued employment.
He said staff members offer a number of reasons for not getting vaccinated -- some are concerned the available vaccines have yet to be fully approved by the FDA and are instead relying on the emergency authorization issued late last year. Others have cited worries about effects a vaccine may have on childbearing, especially if they are already pregnant.
Still, Betz said, the facts show that the vaccine is SAFE: safe, accessible, free and effective.
DCH has yet to mandate vaccination because their hospitals are already short-staffed, and administrators don't want to make a decision that could drive much-needed doctors and nurses away from West Alabama, Betz said.
"Here's the challenge we've got as an organization. Given the fact that we are already in a staff shortage situation, the concern from an operational standpoint is that because the hospitals in Birmingham have not mandated the vaccine either, we cannot afford to drive any percentage of our staff and force them to quit," Betz said. "We have those that feel very strongly about it and have heard that people will leave us to drive up the road to go to work. We're trying to balance the moral and operational challenges of trying to meet these demands. That's the reality we face with COVID."
The update from Betz comes as COVID cases spike in the area and around the nation thanks largely to the highly contagious Delta variant of the coronavirus. As of Thursday morning, there were 86 patients in DCH hospitals who were COVID-positive. 21 were in the ICU, and 68 were housed at the Regional Medical Center here in Tuscaloosa.
Betz said DCH recently reversed a decision to close its vaccination clinic because of low demand, which is already paying dividends. He said 470 people have appointments to receive a dose of the vaccine when the clinic opens Friday, and that if demand continues to grow, the System will open the clinic on additional days of the week.
The need for qualified nurses is still high at DCH, he said. Anyone interested in helping out is urged to call  205-333-4772.
Top Stories From The Tuscaloosa Thread (7/26-7/30)
More From Tuscaloosa Thread