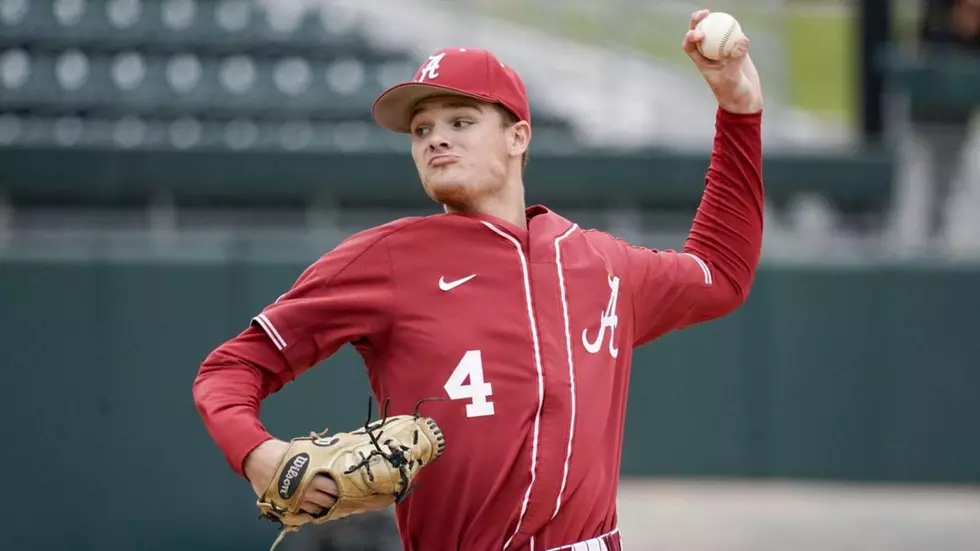 Connor Prielipp Named Tide's Opening Day Starter
Connor Prielipp
Alabama manager Brad Bohannon announced Tuesday that sophomore Connor Prielipp would be the team's opening day starter on Friday against McNeese State. The lefty starter from Tomah, Wisconsin was named a first team all-american last year following his stellar freshman season. Prielipp was also named National Freshman of the Year by Collegiate Baseball News after allowing no runs on only five hits the entire year. 
The list of accolades for the second-year starter could go on forever as Prielipp has already cemented himself as one of the top pitchers at the D1 level. In 2019, he was drafted in the 37th round of the MLB Draft by the Boston Red Sox but instead chose to attend Alabama to play collegiate baseball.
The Crimson Tide will look to regain the momentum they had following the immediate shutdown of the 2020 season as they were 4-0 in games where Prielipp took the mound in the first inning.
Alabama will open up its season in a weekend series starting Friday, February 19, against a McNeese State team that is viewed as one of the sleeper teams in college baseball this year. A month later, on March 19, the Crimson Tide will start conference play on the road against Arkansas.
The success of Alabama baseball should not be overshadowed by the success of UA's football, basketball, or softball programs this year as this will be one of the biggest years in the history of Alabama baseball. 
Alabama Players in Major League Baseball
More From Tuscaloosa Thread