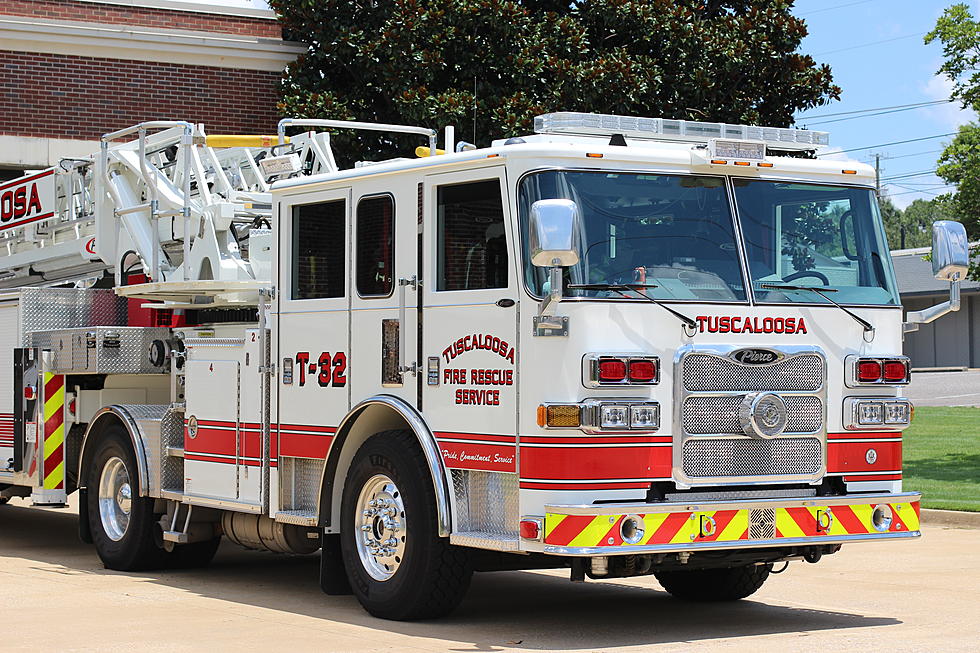 Tuscaloosa, State and Mercedes Partner to Build and Staff New Fire Station
(Noah Lueker, Townsquare Media)
The city of Tuscaloosa is partnering with the state of Alabama and leadership at Mercedes Benz U.S. International to build and staff a new fire station to service the automotive manufacturer's plants and other facilities in the area.
In a Wednesday press release, a city spokesperson said the three parties have finished negotiations and the city will execute a new fire protection service agreement for MBUSI's original campus as well as its massive new battery plant, which is around seven miles away from the first facility.
In the new agreement, the state will provide up to $10 million to build a new Station 11 for the Tuscaloosa Fire Rescue Service as well as a new ladder truck, a new pumper truck and equipment for the station, vehicles and staff there.
MBUSI will pay around $1 million each year for the next 20 years to fund the personnel costs for 12 new firefighters.
In return, TFR will provide fire protection service to both Mercedes facilities despite their relative distance from Tuscaloosa proper.
"Achieving this agreement is the result of the amazing team we have at the City, as well as the support of Governor Kay Ivey," Tuscaloosa Mayor Walt Maddox said in the Wednesday press release. "She and Commerce Secretary Greg Canfield consistently demonstrated their commitment to our community. Additionally, MBUSI President Michael Goebel and his team were straightforward and solution-oriented from the start while understanding the demands of the City."
The process for design & construction for the new fire station will begin in early 2022, according to the city.
Top Stories From The Tuscaloosa Thread (12/13-12/17)
More From Tuscaloosa Thread