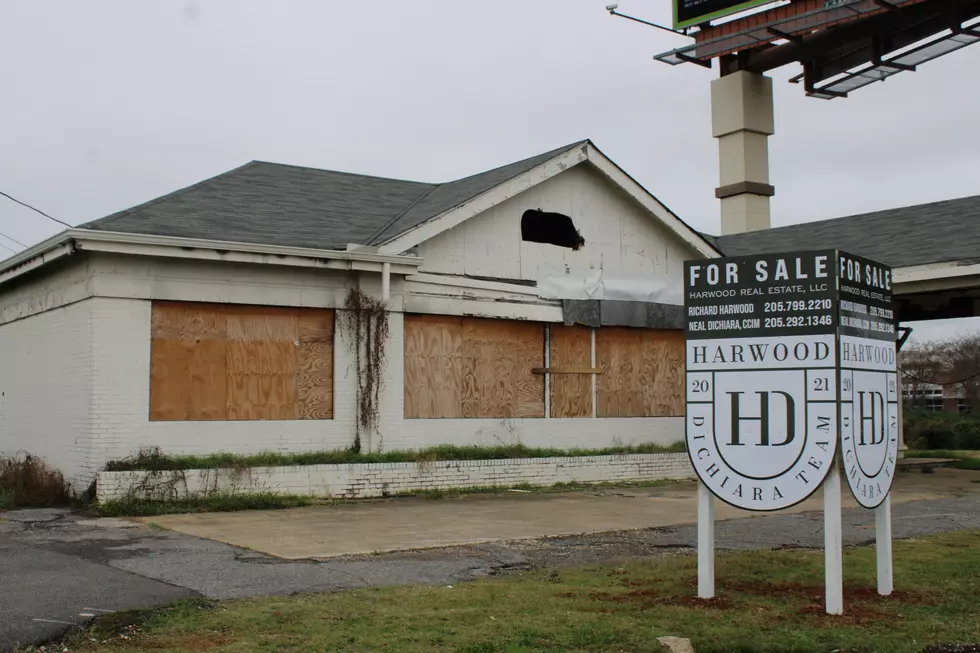 City Punts on Demolition of Gas Station Ahead of Sale of Property
(Stephen Dethrage | Tuscaloosa Thread)
The Tuscaloosa City Council punted Tuesday on ordering the demolition of an infamously dilapidated gas station at a busy intersection as its owners try to sell it.
During their weekly meeting Tuesday night, the council weighed whether or not to demolish the Quik Mart gas station at the corner of 15th Street and McFarland Boulevard next to Midtown Village.
The building there was badly damaged in the April 27th, 2011 tornado but was never demolished or replaced as property owners waged a long legal battle over the property's post-tornado purpose.
The fight ended after more than a decade with owner Charles Wyatt getting more than $300,000 as recompense for the portion of the property that was seized by the state through eminent domain to facilitate a road improvement project.
Wyatt listed the property for sale in December, but now he is racing the clock to close a deal to avoid seeing the city demolish the building and leave him holding the bill.
After a small fire inside the abandoned gas station, the city condemned the building in November for more than 20 code violations. They considered ordering its demolition in February, but voted instead to give Wyatt and his team of realtors and advisors 60 days to patch up the property and get it sold.
Work has been done on the property since then, including the removal of the awning and painting of the exterior pictured in the photograph used in this story, but there seems to have been some failure to communicate between the city and the Quik Mart crew.
Chief Property Maintenance Inspector Barry Junkin told the council Tuesday that he felt the property owners patched up a few problems but have undeniably left an eyesore on that corner.
Junkin seemed ready to recommend demolition of the property, but real estate agent Richard Harwood said Wyatt has signed a contract with an out-of-state developer to sell the Quik Mart property that he expects to close at the end of May.
If the sale is finalized, the developer will work with a local group to build something new at the site, although no one would say publicly what was being considered because of non-disclosure agreements.
Harwood said they have patched up the Quik Mart building in an attempt to keep the city placated, but don't want to invest too much in a building the next owners are certain to demolish themselves.
The council voted to table the matter another 60 days and allow this sale to continue to develop, but one way or another, change is coming soon to that Quik Mart building and property.
Stay connected to the Tuscaloosa Thread for updates on those changes as they develop.
Top Stories from the Tuscaloosa Thread (4/10 - 4/17)
17 of the Top Stories published by the Tuscaloosa Thread during the week of April 10th, 2023.
More From Tuscaloosa Thread