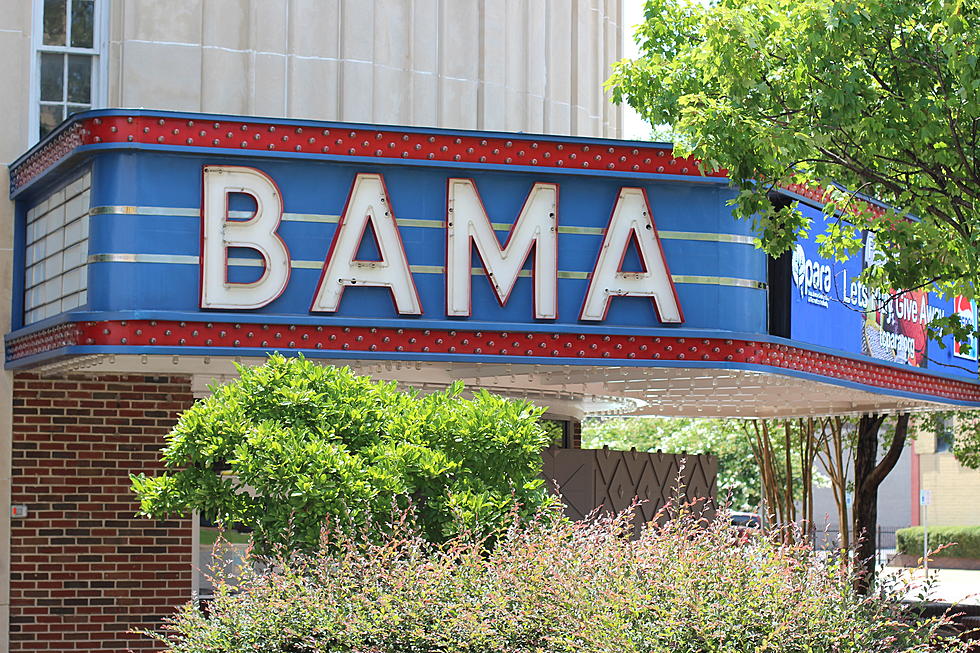 City of Tuscaloosa Approves Match for $300,000 Bama Theatre Renovations
(Noah Lueker | Tuscaloosa Thread)
The Tuscaloosa City Council approved a $150,000 funding match to for renovations to the historic Bama Theatre in Tuscaloosa.
"When we are looking at images of Tuscaloosa, the Bama Theatre marquis is one of the things that you'll see so often that represent this community," said Sandra Wolfe, Executive Director of the Arts & Humanities Council of Tuscaloosa, to members of the council several weeks ago when she approached them to request funding.
The Tuscaloosa County Commission previously unanimously approved $150,000 worth of funding for the renovations, contingent on a match from the City of Tuscaloosa, which was approved Tuesday.
The Arts Council has asked the Northport City Council for $50,000 in separate funding, although there's no word on that standing as of publishing.
Constructed in 1937, the Bama Theatre has been a central location for the performing arts community in Tuscaloosa for almost 100 years. It's the home to countless performances and school events through Tuscaloosa County School System.
It has long required dramatic improvements and renovations, with Wolfe stating that the Arts Council has been able to make small dents like restoring the marquis, repainting walls, the box office and backstage areas and adding exterior lighting in the alleyway. And so, Wolfe drafted a budget for several major renovations.
The proposed budget totals $371,667.09, which can be broken down into several key large investments:
Carpet Replacement: $75, 653
Seating Replacement: $255,324.09
Stage Floor Replacement: $40,700
Many of these renovations are long overdue, with the stage floor being last replaced in the mid-1980's, the seats in the early 1980's and the carpet last replaced in 1999.
The seating bill is as large as it is because of the quality of the seats, Wolfe explained. The Bama Theatre seats will feature new sight lines and a new burgundy color-scheme that will match the carpeting and ceiling color.
Erwin Seating Company, based out of Grand Rapids, Michigan. The chairs have a unit price of $209.46 per chair. The installation will cost $20,065.50, and includes removal and disposal of the old seats.
Wolfe said the installation will also include patching the concrete floor, and she hopes that some of the budget can be supplemented by selling the old seats for scrap metal.
The stage floor was already replaced in October, after being approved by the Arts Council. This reimbursement will cover the cost of furnishing and installing pine flooring, sanding, painting it black and installing new metal transitions for stage right.
The new carpet will be comprised of square patterns, which can be more easily removed, pressure washed, cleaned and replaced easily, according to Wolfe. It will be July 2022 by the time the new carpets get installed, with another 5-6 weeks before installation is finished.
"We're prepared to move forward on this. This is is something we've been talking about for a long time," Wolfe said.
Top Stories From The Tuscaloosa Thread (11/29-12/03)
PHOTOS: 50th Annual Kentuck Arts Festival
Druid City Arts Festival 2021
More From Tuscaloosa Thread