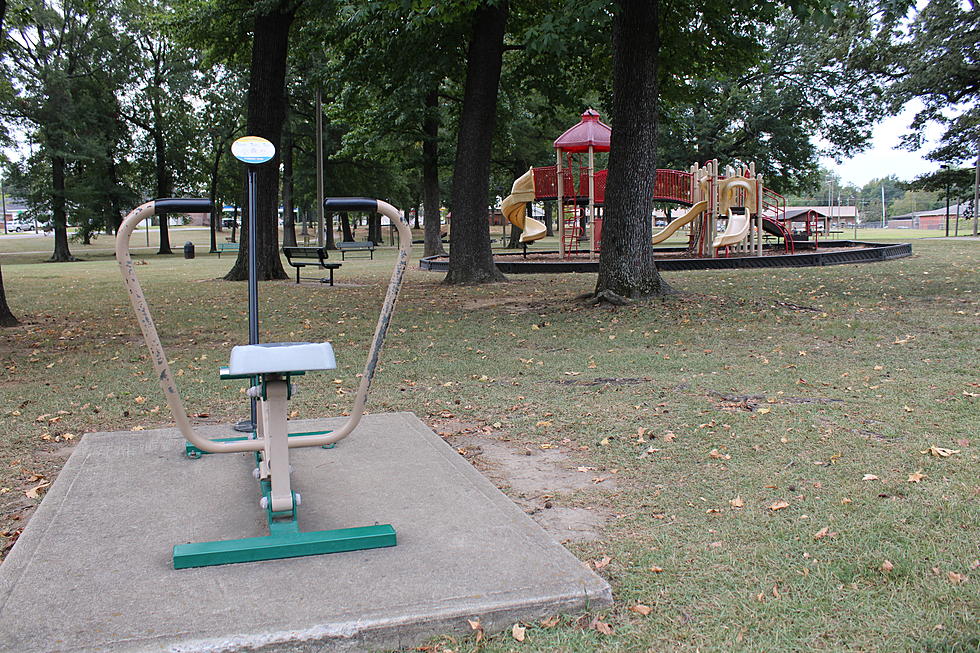 City of Northport, DCH Partnering on Small New Fitness Park
(Stephen Dethrage | Tuscaloosa Thread)
Collaboration between the city of Northport and the DCH Health System will soon lead to a new, small-scale fitness park there similar to Tuscaloosa's Monnish Park.
In a news-filled Wednesday meeting between the Chamber of Commerce of West Alabama's Public Affairs Council and staff leaders at Northport City Hall, city engineer Tera Tubbs said Councilman Woodrow Washington took point on this project to revitalize an unused part of his district with something new for the community.
"Council Washington gets the credit for this, but he has negotiated with DCH and we've gotten into a partnership where we have four acres right behind DCH on 20th Street where we are going to put in a fitness park," Tubbs said.
The plot, currently undeveloped, sits south of DCH's hospital in Northport and north of Martin Luther King, Jr. Boulevard.
Picture Monnish Park, which is at the corner of 15th Street and Hackberry Lane just beside Central High School - there, a quarter-mile walking track is complemented by more than half a dozen workout machines which are free for public use.
It's no private gym, but visitors to the park can use its pull-up bars, a stationary cardio-boosting walking machine, a rowing machine and much more. Photos of the Tuscaloosa park are interspersed throughout this report.
Similarly, the new park Northport plans to build south of DCH is set to feature two and a half basketball courts, a walking track, fitness equipment, pavilions, an obstacle-course-style playground and more.
Tubbs said the city hopes construction on the new park will begin by Spring 2024. A too-dark photo of its preliminary design is below.
"We're excited to partner with DCH on this," Washington told the Thread. "We reached out to [CEO] Katrina Keefer and they agreed to lease four acres to us, no cost. You go from the half an acre of land we had there to a four-acre plot, it's going to let us add these walking trails, these fitness machines. We're just trying to put something different over there."
Work is not yet underway at the park, but Tubbs said funding has been secured for it, and Washington stressed that it would not be possible without the land provided by DCH.
"We just want to thank DCH, Mrs. Katrina Keefer and their board for making this happen for us," Washington said. "That was big - that was priceless."
For Keefer, the letting of the land to the city was an easy choice.
"I was excited to see the rendering Wednesday," Keefer told the Thread. "This is a great opportunity for DCH Health System to be a partner in providing space for recreation as well as health and wellness initiatives adjacent to the Northport Medical Center."
The Wednesday meeting also brought news of three new pickleball courts coming near Northport's Oliver Lock & Dam before the end of 2023 and an explanation of its growing million-dollar dirt pile.
For more from Northport and all the recreational projects underway there, stay connected to the Tuscaloosa Thread.
Top Stories from the Tuscaloosa Thread (9/4 - 9/11)
15 of the Top Stories published by the Tuscaloosa Thread during the week of September 4th, 2023)
More From Tuscaloosa Thread