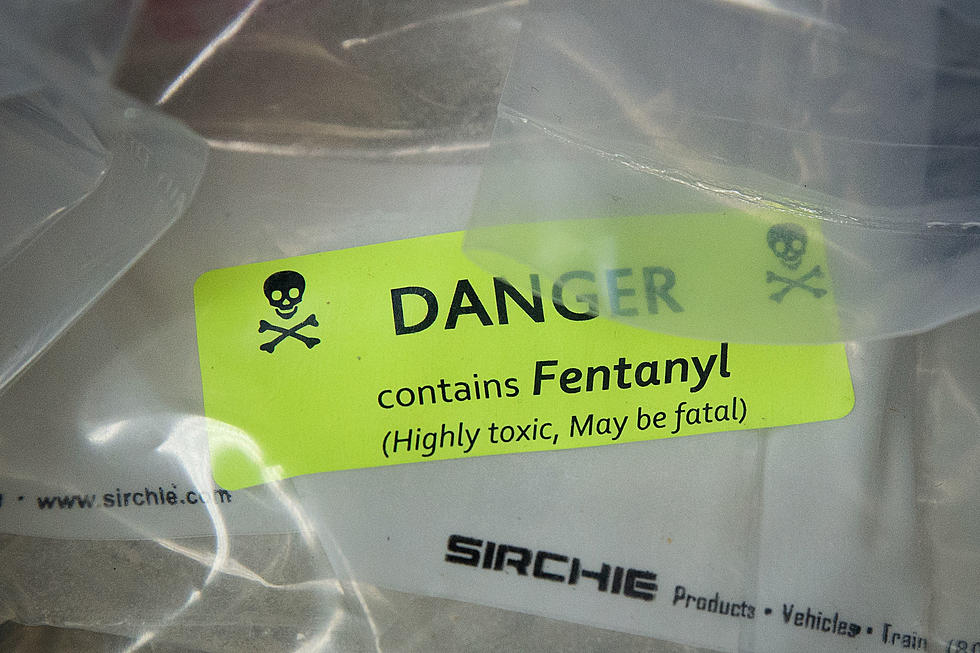 Deputies Find Carfentanil – 100 Times Deadlier than Fentanyl – In Walker County, Alabama
Getty Images
A deadly opioid thought to be 10,000 times more potent than morphine and 100 times stronger than its infamous cousin fentanyl has been discovered in Walker County, Alabama, police said Sunday night.
The Walker County Sheriff's Office took to social media Sunday night to share the results of a test run through their high-tech in-field narcotics analyzer Friday that seems to confirm a substance they seized last week was carfentanil, an elephant tranquilizer even more potent than other deadly opioids commonly being abused in the area.
According to the CDC, more than 107,000 people fatally overdosed in 2021 and roughly two-thirds of those deaths involved synthetic opioids like fentanyl. Police say a dose as small as two milligrams -- a tiny fraction of the size of a penny -- can be lethal.
This new substance is exponentially stronger than even fentanyl and law enforcement warns that its strength could lead to an increase in overdoses wherever it pops up, even among opioid-tolerant users.
The Sheriff's Office said 32 people have already died of suspected overdoses in Walker County so far this year -- a new death every five days.
With their more-than-$30,000 laser spectrometer now identifying this deadly new carfentanil in Walker County, the sheriff's office is issuing new warnings to stay away from these opioids to avoid long-term incarceration or worse.
"Our local Judges and District Attorney are supportive of the efforts to combat the drug overdose deaths plaguing our community," the sheriff's office said on Facebook. "If you are caught Trafficking or selling Fentanyl, our investigators- in conjunction with the District Attorney's office- will be making an argument to the Judge that you are a danger to the community, which can result in an extended stay at the Walker County Jail."
For updates on this dangerous trend in and around West Alabama, stay connected to the Tuscaloosa Thread.
Top Stories from the Tuscaloosa Thread (5/15 - 5/22)
11 of the Top Stories published by the Tuscaloosa Thread during the week of May 15th, 2023.
More From Tuscaloosa Thread