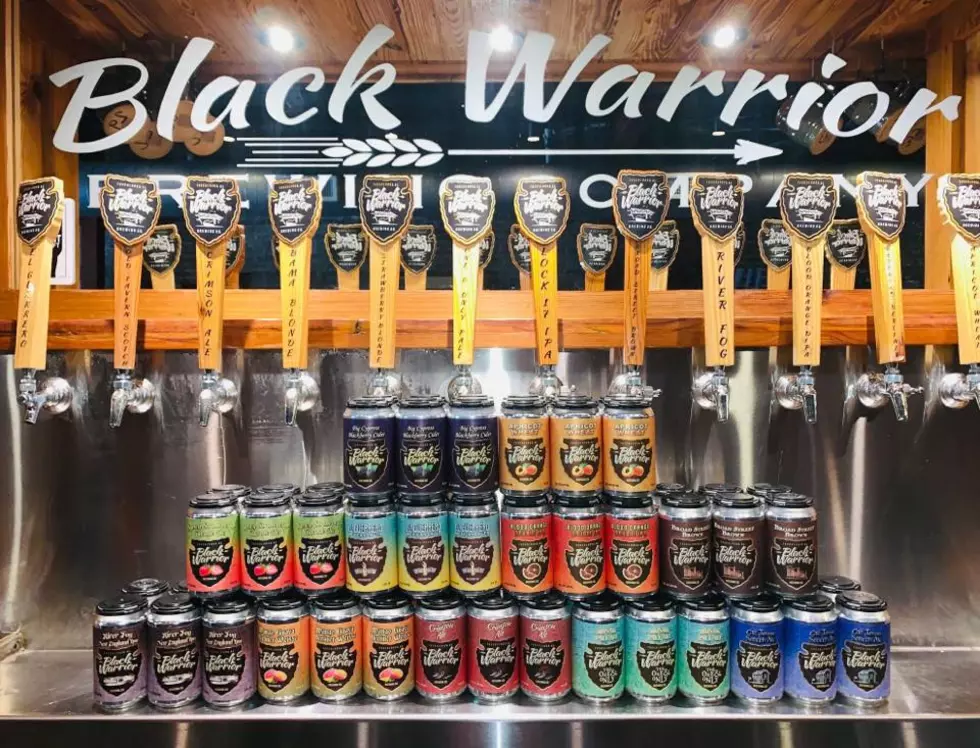 Tuscaloosa Brewery Named Official Craft Beer Vendor at Alabama Athletics Venues
(Black Warrior Brewing Company)
One of the most popular beers offered by one of Tuscaloosa's own breweries will soon be available to purchase at University of Alabama Athletics events, according to a Friday announcement.
In a post on Facebook, the Crimson Tide Sports Network said downtown Tuscaloosa's Black Warrior Brewing Company has partnered with the broadcasters and the University of Alabama Athletics Department and will soon offer craft beer at Bryant-Denny Stadium during home football games.
The University has yet to begin offering alcohol at its athletic events but is widely expected to begin doing so this fall. As the Thread reported last month, the school has recently resolved a months-long disagreement with the city of Tuscaloosa over the expected increase in public safety costs associated with selling drinks at its massively attended sporting events.
Eric Hull, one of the founders and owners of Black Warrior Brewing Company said as of Monday, UA's concessionaire is looking at offering four canned beers at athletic events -- the BWBC craft offering, a Budweiser product, a Miller product and a fourth option.
Hull said the brewery will provide cans of its popular Bama Blonde Ale, a 5.1 percent ABV brew with citrus notes, for sale at the venues.
The oversight of the sales will fall to Levy Premium Foodservice, the Chicago-based hospitality company that oversees concessions sales in Bryant-Denny, Coleman Coliseum and other UA venues.
The Tuscaloosa City Council granted Levy a permit to sell alcohol in Coleman Coliseum back in February.
For more updates on alcohol sales at UA venues as they develop, stay connected to the Tuscaloosa Thread.
Top Stories from the Tuscaloosa Thread (7/4 - 7/11)
17 of the Top Stories published by the Tuscaloosa Thread during the week of July 4th, 2022.
More From Tuscaloosa Thread