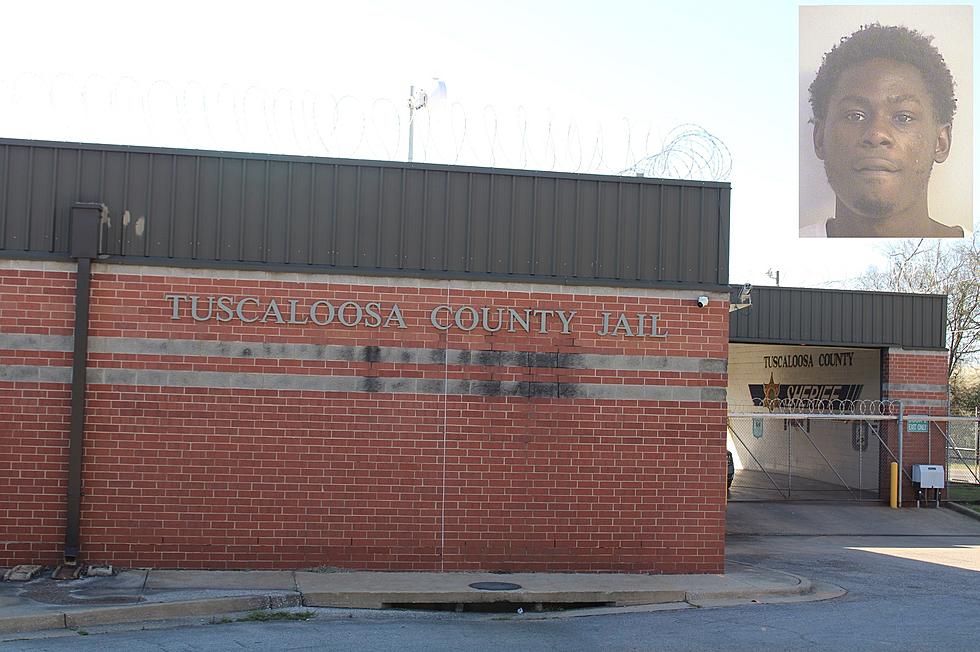 Tuscaloosa Burglar Arrested After Leaving Jail Release Papers At Crime Scene
(File Photo: Noah Lueker; Mugshot: Tuscaloosa County Jail)
A Tuscaloosa man is back behind bars after he allegedly left jail release paperwork from a previous arrest at the scene of a burglary in Cottondale earlier this week.
According to court documents filed Thursday, the bizarre crime took place sometime either late Sunday night or early Monday morning.
Investigators said the victim of the burglary runs a high-stakes poker game at his home in Cottondale and had "told several people that he had a $20,000 bank for the game at his residence."
Perhaps unsurprisingly, when the man got back to his house just after 2 a.m. Monday, he realized someone had broken in and burglarized the place.
They allegedly stole $800 cash from the house but never found where the $20,000 was stashed.
Tuscaloosa County Sheriff's deputies were dispatched to investigate, and the homeowner showed them security footage showing two men break into his house.
One man captured on camera was "a tall, slim black male wearing white shoes with stripes." The other suspect, also a black male, was carrying a pistol and had sleeve tattoos on the lengths of his arms.
Here's where things get weird: the homeowner and deputy realized that the first suspect had dropped some papers at the scene of the crime. When they found them, they realized they were release documents from the Tuscaloosa County Jail, identifying the man as 23-year-old Leon Nevels.
Deputies said Nevels was jailed on September 20th, and when investigators reviewed security footage from the jail, they saw Nevels was wearing the same shoes as the man who broke into the Cottondale home this week.
All the evidence combined made an easy case to charge Nevels with the October 4th Cottondale break-in. He was arrested Wednesday charged with first-degree burglary and had his probation for two previous charges revoked.
The second suspect, who was reportedly armed when the duo broke in, has not yet been identified or arrested.
Stay connected to the Tuscaloosa Thread for more information as it becomes available.
13 Most Notorious Crimes in West Alabama
Murders, hostage situations, and a peanut butter jailbreak--take a look at some of the most shocking crimes in Tuscaloosa, Northport, and West Alabama.
Top Stories From The Tuscaloosa Thread (9/27-10/01)
More From Tuscaloosa Thread