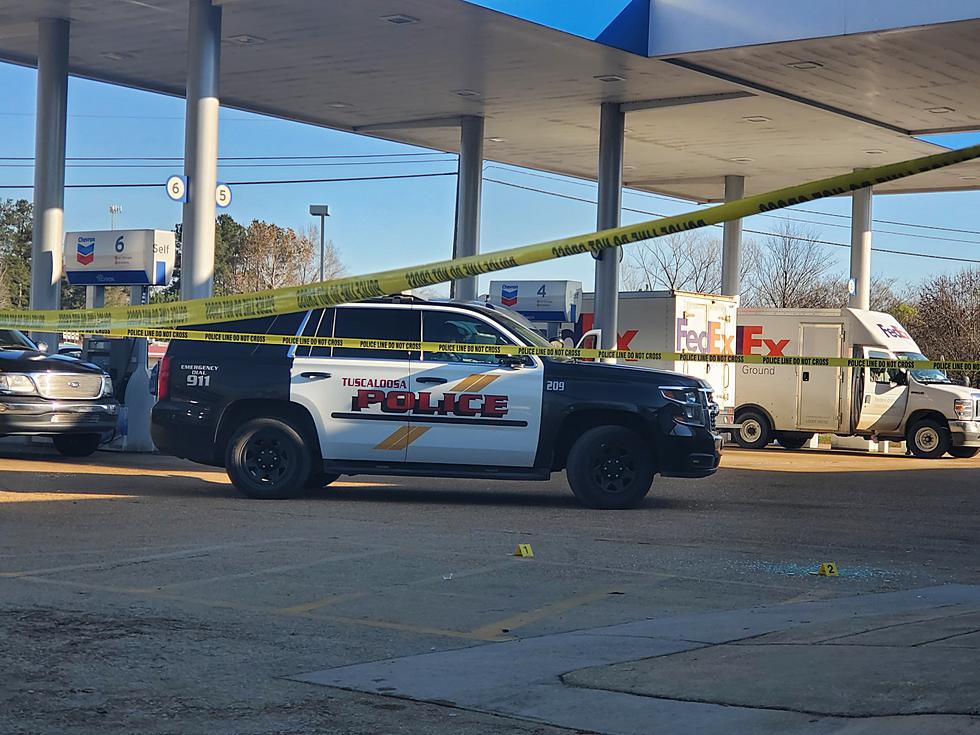 BREAKING: Tuscaloosa Police Investigating Possibly Fatal Shooting Wednesday Morning
(Stephen Dethrage | Tuscaloosa Thread)
UPDATE, 8:39 A.M.: Captain Jack Kennedy with the Tuscaloosa Violent Crimes Unit confirmed that a suspect is in custody.
Police officers in Tuscaloosa are investigating reports of a potentially fatal shooting Wednesday morning, although initial details are few and far between.
Stephanie Taylor, a spokesperson for the Tuscaloosa Police Department, has alerted media that at 7:30 Wednesday morning, dispatchers received a call from a woman who said a passenger in her vehicle had been shot while they were at the Chevron gas station on Joe Mallisham Parkway near Palmore Park.
The caller was reportedly driving when she was talking to police, and allegedly said her passenger may have been killed in the shooting.
TPD officers are now on scene at the gas station and at a nearby residence, and Taylor said they are working to determine exactly what happened.
Taylor also said deputies with the Tuscaloosa County Sheriff's Office are speaking with a suspect at a different location.
UPDATE, 8:30 A.M.: Taylor said the victim, a male, has been located and transported to DCH Regional Medical Center in Tuscaloosa, where he is undergoing surgery to treat his wounds.
If the victim does not survive, the Wednesday morning shooting will mark the 21st homicide in Tuscaloosa County in 2021, by the count of the Tuscaloosa Thread staff.
This is a developing story, stay connected to the Tuscaloosa Thread for additional details as they become available.
All Homicides in Tuscaloosa County in 2021
Top Stories From The Tuscaloosa Thread (12/06-12/10)
More From Tuscaloosa Thread