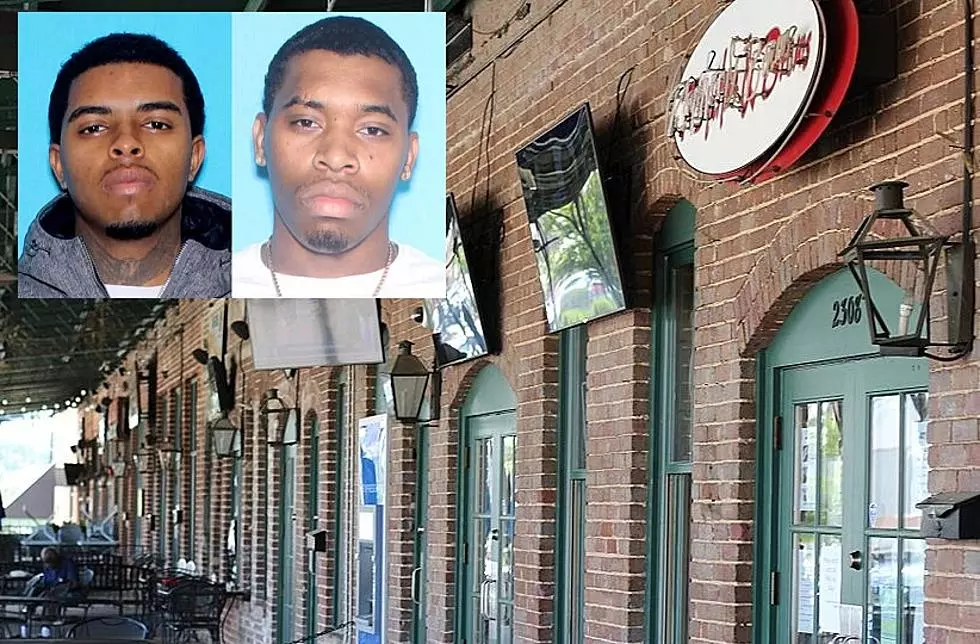 Both Suspects in Roxy's Bar Shooting Released on $360,000 Bond
(File Photo, Noah Lueker | Mugshots, Tuscaloosa Violent Crimes Unit)
Both men accused of opening fire on Roxy's bar and nightclub in Temerson Square and injuring four people have been released from the county jail on bond, Tuscaloosa Police Chief Brent Blankley said Tuesday afternoon.
Blankley was addressing the Tuscaloosa City Council, giving the elected officials as full an account of the shooting as possible without compromising an ongoing investigation.
Blankey said the two suspects, 22-year-old Joe Nathan Brothers, Jr. and 23-year-old Joshua Marquese Coston were involved in a fight inside Roxy's and were removed from the bar just before its 3 a.m. closing time.
Blankley said the altercation resumed outside of the bar, and eventually, Brothers and Coston retrieved weapons from a nearby vehicle and opened fire on the bar.
Four people were injured before someone in Temerson Square returned fire in self-defense, striking Coston in the back.
Blankley said the duo drove away in a vehicle and continued firing at bars and cars in Temerson Square as they left the scene.
The TPD chief said TPD had several officers in the area, but two were on the way to the county jail with suspects they'd arrested a few minutes before the shooting began and another unit was in a different part of downtown Tuscaloosa, and the shooting had stopped by the time they arrived on the scene.
After interviewing witnesses and watching surveillance photos, investigators with the Tuscaloosa Violent Crimes Unit identified Brothers and Colston as suspects and charged both with 11 felonies, including four counts of attempted murder.
Brothers was immediately booked in the Tuscaloosa County Jail Saturday. Coston was treated for his injuries at UAB and booked in the jail upon his discharge.
Each man's bond was set at $360,000, and Blankley said both men have since been bailed out of jail.
Stay connected to the Tuscaloosa Thread for more information on this case as it becomes available.
Top Stories From The Tuscaloosa Thread (3/29-4/02)
More From Tuscaloosa Thread