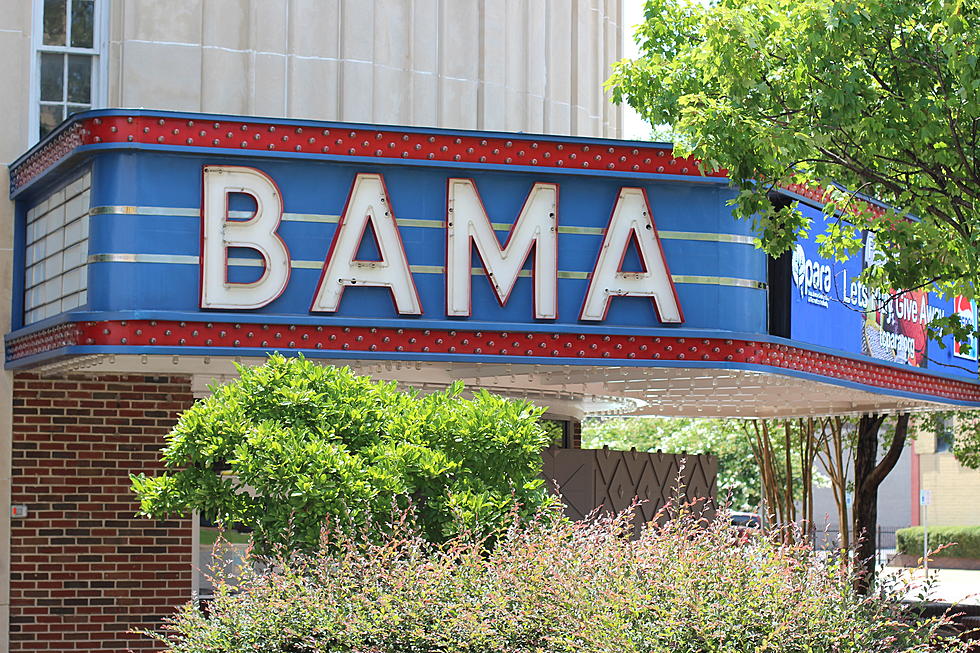 Tuscaloosa's Bama Theatre Closes Until August for $500,000 Renovation
(Noah Lueker | Tuscaloosa Thread)
Tuscaloosa's Bama Theatre closed its doors Saturday to begin a summer of renovations and upgrades to the facility that will cost nearly half a million dollars and keep the venue closed through August.
Sandra Wolfe, the executive director of The Arts Council of Tuscaloosa said the total cost of the renovations is $492,000 and that the City of Tuscaloosa and the Tuscaloosa County Commission donated $150,000 each to help bring much-needed changes to the iconic theater.
Wolfe said the renovation process began with the replacement of the stage floor, which took place in October 2021.
This summer, the seats in the theater will be replaced and Wolfe said they plan to use the same seats featured in the Fox Theater in Atlanta. Wolfe said the new seats will be comfortable and free of squeaky noises.
"The seats were replaced in the early 1980s with the seats that are in there right now, so it's time for new seats," Wolfe said. "They have served their purpose."
The facility will receive new carpet throughout, which Wolfe said will be designed after the original carpet that was installed upon opening in 1938.
"It is based on a medallion that was painted in 1937 before the theater opened. It's around one of the balcony lighting fixtures so we took that and had that created into the carpet. We utilized deep blue and pulled some of the maroon that's on the ceiling that will be part of that design. It is beautiful," Wolfe said.
The backstage area and loading zone will also undergo minor upgrades, along with several other small projects.
Wolfe said the upgrades have been discussed for several years and have been a long time coming. She said she can't wait to see people's reactions to the transformation once the theater opens back up this fall.
Wolfe said the public can also support the upgrades by making a donation to the Bama Theater.
"The money raised will allow us to do more renovations and restoration within the space," Wolfe said. "There are other things that can be done."
Wolfe said it is important to support historical theaters and preserve their presence in communities.
"There have been so many historic theaters across the country that have been destroyed or are no longer in use or just falling into disrepair and we really have a gem here in Tuscaloosa," Wolfe said. "I think the support of the county commission and city council shows how important it is to them and I just hope people will support the ongoing restoration."
For updates on the renovations as they become available, stay connected to the Tuscaloosa Thread.
Top Stories from the Tuscaloosa Thread (6/20 - 6/27)
21 of the Top Stories published by the Tuscaloosa Thread During the week of June 20th, 2022.
More From Tuscaloosa Thread