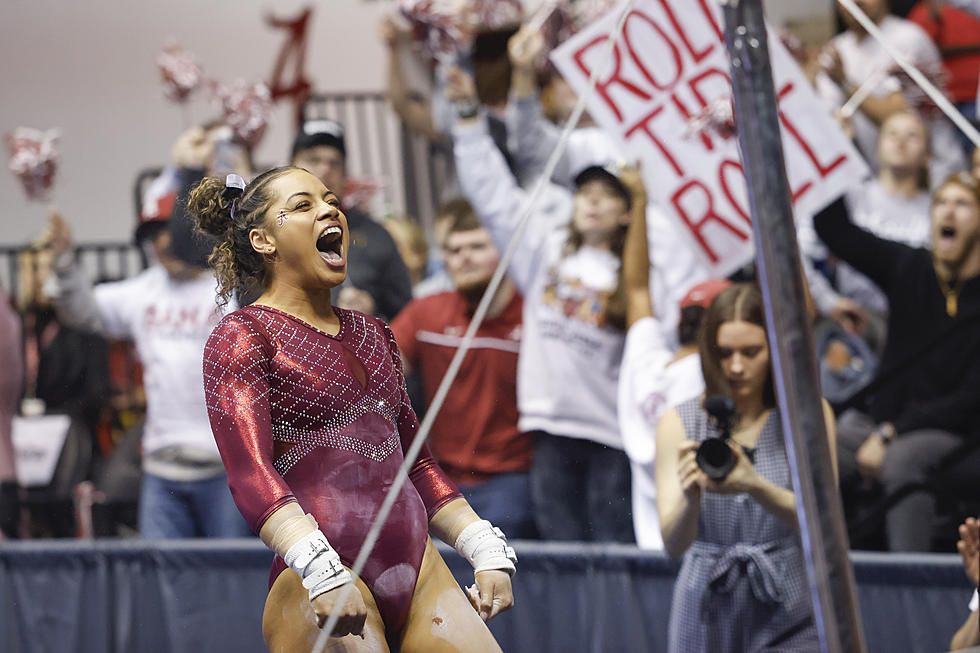 Alabama Gymnastics Squad Spooked But OK After Plane Makes Emergency Landing
Crimson Tide Photos / UA Athletics
The University of Alabama's gymnastics squad is rattled but OK after a plane carrying the team to the NCAA Regional Tournament in Seattle, Washington had to make an emergency landing in Denver Monday night.
According to KDVR, a television station in Colorado, the Delta Air Lines plane carrying the team and other passengers from Hartsfield-Jackson Atlanta Internation Airport to Seattle experienced a sudden loss of cabin pressure and dropped from around 30,000 feet in the air to around 10,000 feet in less than 10 minutes.
The TV station cited a passenger aboard the flight, who said lights went off inside the plane's cabin and oxygen masks deployed from the ceiling.
Ultimately, though, the plane then landed safely at the Denver International Airport, where two or three passengers were treated for light-headedness and shortness of breath, but nothing more serious than that.
No one traveling with the gymnastics team needed medical attention.
A spokesperson for Alabama Athletics confirmed the gymnastics squad was on board a flight that was diverted to Denver Monday night.
"The team is safe and sound in Seattle preparing for tomorrow's regional competition," the spokesperson said.
The Tuscaloosa Thread has reached out to Delta Air Lines for more information about the technical problems that led to the emergency landing, but had not received a response at the time of the publication of this report.
For more updates on this harrowing situation as they become available, stay connected to the Tuscaloosa Thread.
Top Stories from the Tuscaloosa Thread (3/21 - 3/27)
11 of the Top Stories published by the Tuscaloosa Thread during the week of March 21st, 2022.
More From Tuscaloosa Thread