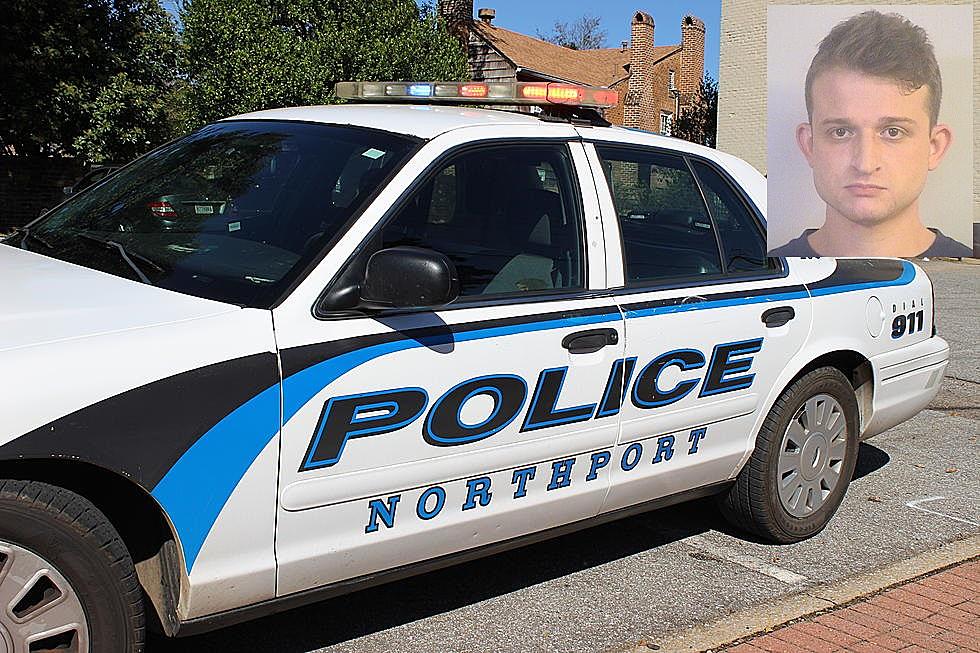 Man Charged With Arson for Setting Fire to Police Humvee in Northport, Alabama
(Mugshot: Tuscaloosa County Jail ; File Photo: Noah Lueker)
A 27-year-old man was charged with felony arson after he allegedly set fire to a law enforcement Humvee parked behind the Northport Police Department last week.
According to court documents filed Tuesday morning, Northport Police officers were surprised last Thursday when they discovered a fire burning in the front passenger seat of a green 2009 Humvee in the back parking lot of their headquarters.
The officers were able to extinguish the fire before it engulfed the vehicle, but they estimate it caused around $700 in damages.
Investigators said they soon discovered a video posted to the popular messaging platform Snapchat that reportedly showed a man standing on top of a second Humvee parked next to the one that caught fire.
They identified the man as 27-year-old Aaron Joseph Hippely and caught up with him while he was working at a nearby automotive supplier the next day.
According to the deposition filed after his arrest, Hippely confessed to going to the police headquarters and climbing on top of the first Humvee to shoot the Snapchat video.
"He then got down and took a lighter and lit fire to a binder of paper and a glove, and placed them in the front passenger seat of the Humvee," investigators said in the deposition. "He said he was mad that no one listens to him, so he started the fire."
Hippely was charged with second-degree arson, a Class B felony, and placed in the Tuscaloosa County Jail. He remained there Wednesday morning, where his bond is set at $30,000.
13 Most Notorious Crimes in West Alabama
Murders, hostage situations, and a peanut butter jailbreak--take a look at some of the most shocking crimes in Tuscaloosa, Northport, and West Alabama.
Top Stories From The Tuscaloosa Thread (10/25-10/29)
More From Tuscaloosa Thread