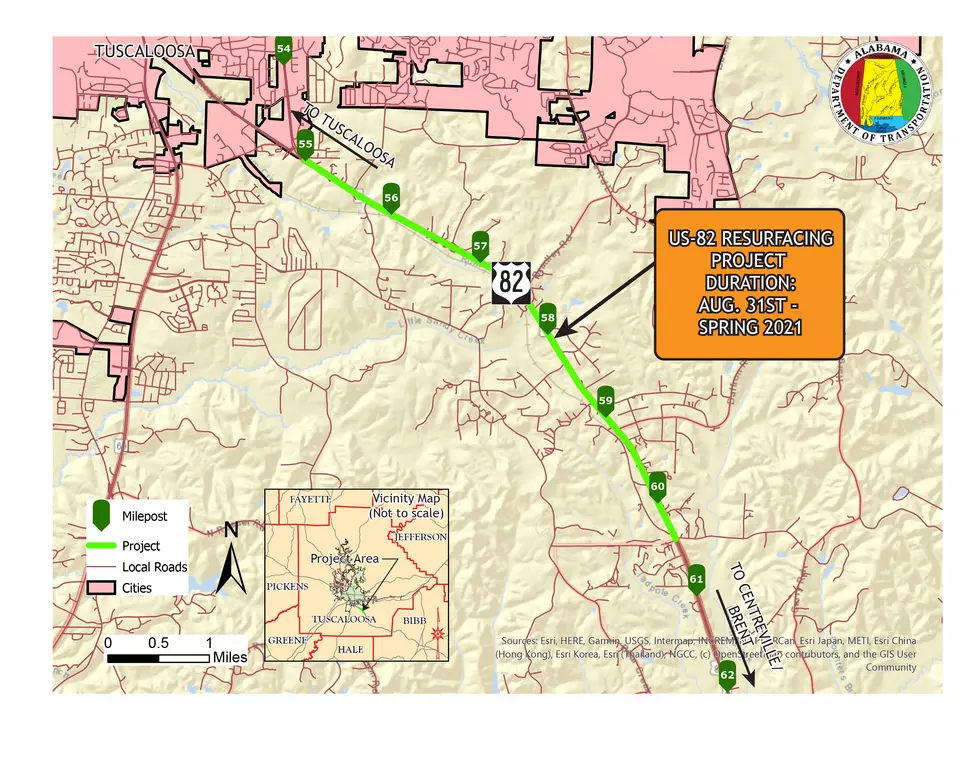 ALDOT To Begin Monthslong McFarland Resurfacing Monday
(ALDOT)
The Alabama Department of Transportation has announced that workers will begin resurfacing a portion of McFarland Boulevard Monday in a project expected to last months.
"The Alabama Department of Transportation plans to resurface a portion of US-82 in Tuscaloosa County from Greenwood Circle to Duncanville Middle School Road to improve mobility and safety," John McWilliams, Public Information Officer for ALDOT, said in a press release.
Construction is expected to begin on Aug. 31 and continue until the spring. McWilliams also said that the contractor is not allowed to block lanes before 9 am to reduce the travel impact on work and school traffic.
"Motorists should expect minor delays and are encouraged to observe work-zone speed limits," McWilliams said.
Enter your number to get our free mobile app
More From Tuscaloosa Thread