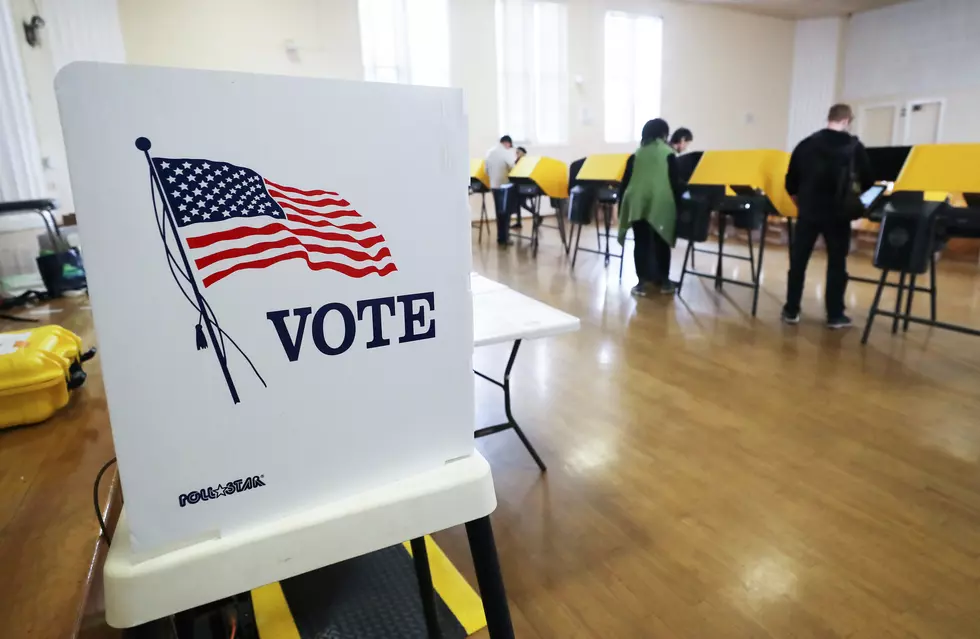 Alabama Voters Have 1 Day Left to Apply for an Absentee Ballot
(Photo by Mario Tama/Getty Images)
Alabama voters have until Thursday, October 29th, to submit an application for an absentee ballot in next Tuesday's general election.
The official deadline is listed as close of business on Thursday. The deadline on returning a ballot is by close of business on Monday, November 2nd, which is also the last day to postmark a ballot.
With the slowing down of some of the postal services, officials are recommending those choosing to vote absentee to mail back their ballots as soon as possible, or otherwise return them in person to ensure they arrive on time.
Alabama Secretary of State John Merrill, said as of Wednesday, 301,237 absentee ballots have been requested, and 240,690 are already safely returned, a record for the state.
Enter your number to get our free mobile app
An online application for voting absentee can be found here. Additionally, voters can visit or call their local absentee election manager's office.
For Tuscaloosa County, voters can visit the Circuit Clerk's Office at 714 Greensboro Ave. Suite 214
Tuscaloosa, AL 35401.
Merrill also outlined some specific reasons for voting absentee to check when filling out the ballot. While you must have a stated reason for voting absentee, it can vary greatly:
If you expect to be absent from the country on Election Day
If you are ill or have a physical disability that prevents voting in person
If you are a registered Alabama voter living outside the country (ex. Armed Forces, college students)
If you are an appointed election official designated to work at a polling place that is not your regular location.
If you are a caregiver for a family member to the second degree, who is confined to their home
If you are currently incarcerated and have not been convicted of a felony
Voters choosing absentee must provide a name, residential address, valid photo ID, name the election for which ballot is requested and list a reason for absence from polls on Election Day.
Top Stories from the Tuscaloosa Thread (10/19 - 10/25)
More From Tuscaloosa Thread