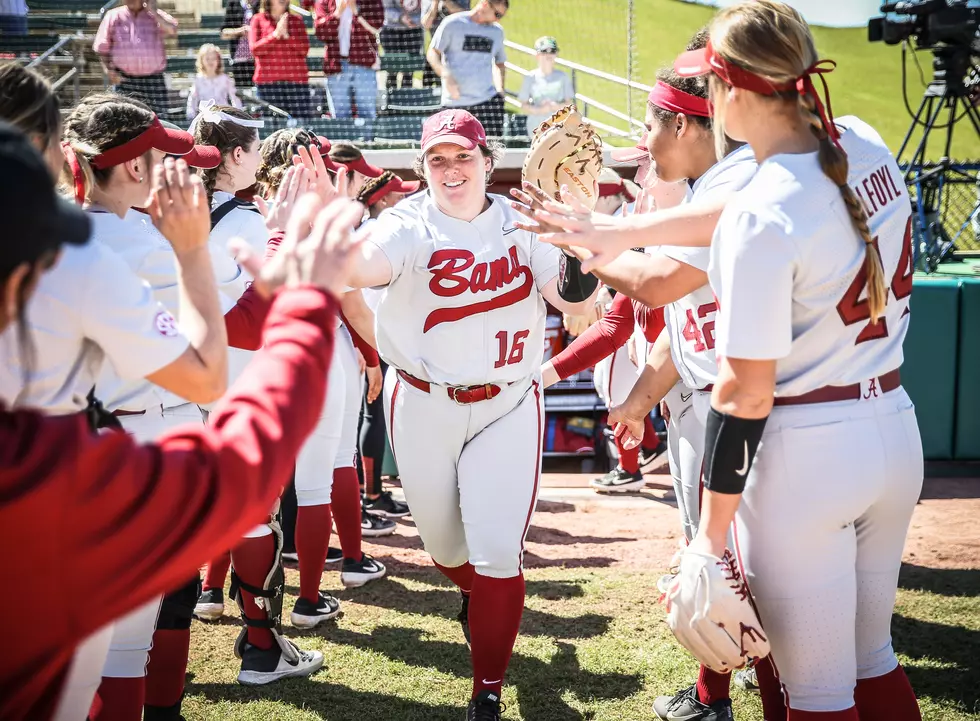 Alabama Softball Announces Full 50-Game Schedule for 2021 Season
Crimson Tide Photos / UA Athletics
Enter your number to get our free mobile app
The 10-month wait for softball is finally coming to an end after the Alabama Crimson Tide announced its schedule for the 2021 campaign Friday.
Alabama will begin its season in Austin, Texas where the Crimson Tide will face two teams that finished in the top 10 last season — Texas and Arizona. After that, the team will return home for three home tournaments before kicking off conference play at Auburn on March 12. Unlike the fall and winter sports, the softball team was able to solidify a 50-game schedule, including 20 non-conference games
"The reaction was relief, I was dreading a shortened season," senior shortstop Claire Jenkins said. "I wanted more than anything to have a full schedule, to see that we're getting to play a bunch of amazing teams right off the bat, and having great competition throughout the entire season is super exciting."
Jenkins missed the entire 2020 season with torn ligament in her knee. However thanks to an extra-year of eligibility from the NCAA as well as a generous donation from former Alabama Athletic Director Bill Battle, Jenkins and six other seniors were able to return for one more season.
Head coach Patrick Murphy said that the return of all seven seniors along with nine freshmen, five incoming players plus the four freshmen who played on the team last season, makes this the largest roster the team has ever had.
"I think we're two deep at every position, which we haven't been [and] we are six deep on the mound, which is crazy," Murphy said. "I've sat at home, over the break and this is the longest break we've ever had, the girls were done with softball and weights Nov. 20. They are not going to be able to practice until tomorrow. So I had a lot of time to sit at home [and look at the lineup]. I'm going to knock on wood right now but I would say okay if this person tested positive for COVID, where do all the dominoes fall, what pieces of the puzzle go where. So we kind of have a scenario for every situation, that could happen and I will be okay with whoever's on the field if you know XYZ has to sit out. So this is probably the best year for depth."
For the complete schedule, check out the Alabama Softball website.
SEC Mascots
More From Tuscaloosa Thread