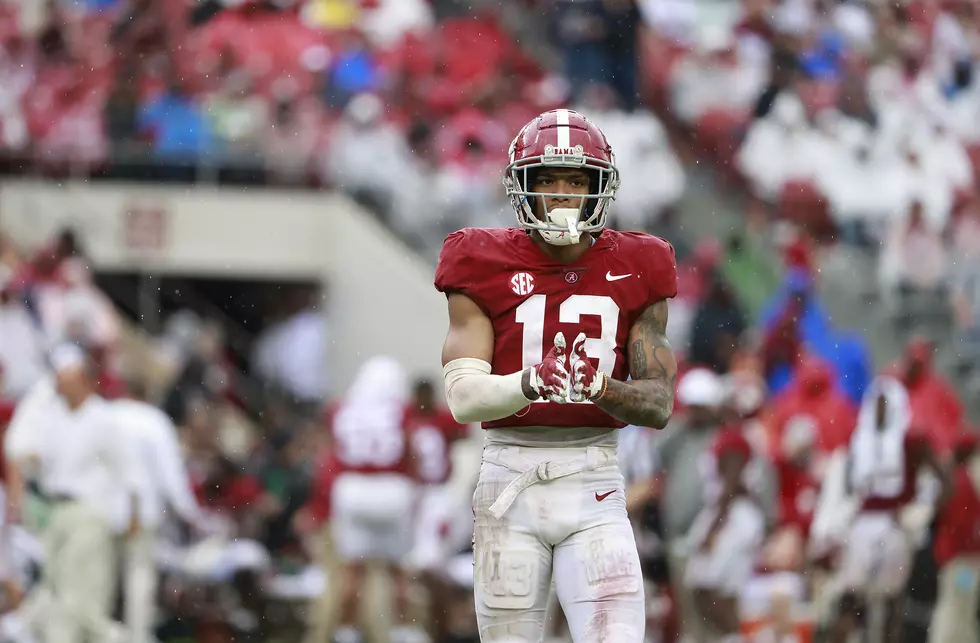 Alabama Records First Special Teams Touchdown of 2022
Crimson Tide Photos / UA Athletics
The Alabama Crimson Tide host the Louisiana-Monroe Warhawks in Bryant-Denny Stadium for the third game of the college football season. The Tide's first two scores came from its biggest stars in Bryce Young and Will Anderson.
Malachi Moore recorded the third touchdown of the game on after a blocked punt. It's Moore's second touchdown of his Alabama career.
The Crimson Tide is now up 21-0 as the first quarter ticks on.
Alabama blocked a crucial field goal against Texas last week to keep points off the board and now the special teams has scored its first touchdown of the season thanks to the Hewitt-Trussville native's scoop and score.
The Tide is rolling in Bryant-Denny Stadium.
Follow Tide 100.9 FM and Tuscaloosa Thread for more updates on Alabama football.
Alabama vs Louisiana Monroe Week 3 2022
Alabama vs Texas Week 2 2022
More From Tuscaloosa Thread