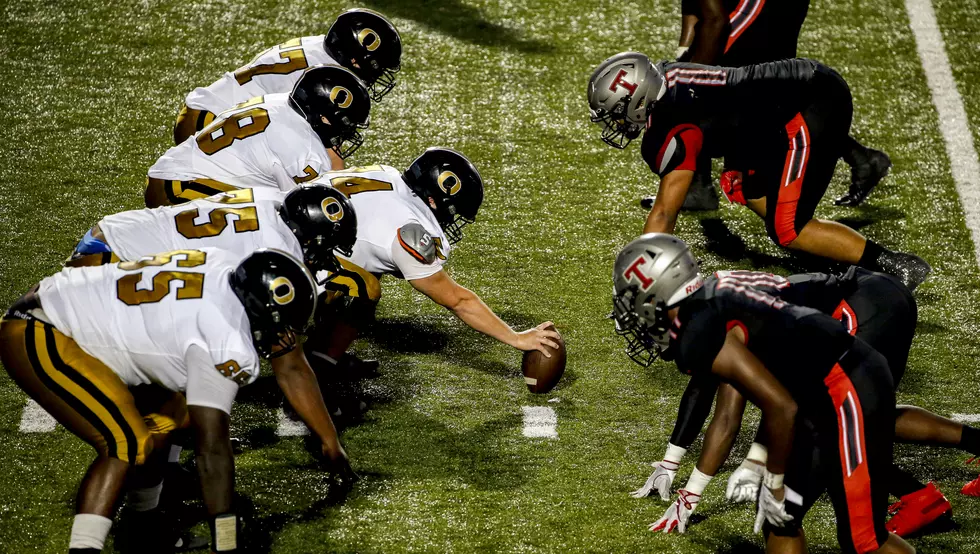 Alabama High School Football: "Super 7″ Wednesday Preview (Day 1)
Getty Images
*- All rankings for teams correspond with their final rankings after the regular seasons as decided by the Alabama Sports Writers' Association (ASWA).
After a roller coaster of a 2020 season, the AHSAA "Super Seven" has finally arrived. While the American Christian Patriots fell last week in the semifinals, the Tuscaloosa area still has two teams left, Gordo and Pickens County, with a chance for the legendary "blue map."
Wednesday only features one championship game in Bryant-Denny Stadium. This matchup features Thompson, an up and coming dynasty that runs Region 3, and Auburn, a team with a lot of talent that is ready to dethrone the champion.
7A State Championship- No. 1 Thompson Warriors (13-0, 7-0) v. No. 6 Auburn Tigers (12-1, 5-1) [Wednesday, Dec. 2, 7:00 p.m.]:
When Thompson hired Mark Freeman as the head coach in 2015, the Warriors were consistently at the bottom of an extremely tough region including Hoover, Hewitt-Trussville, and Spain Park. The year before, in 2014, the Warriors lost every single game. The program had gone through a lot since their line state title in 1982.
In just six seasons, Freeman has flipped the script. Now entering their third straight state championship appearance, the Warriors will be seeking a second straight state title.
Not only have the Warriors won every game this season, including two victories each over Hewitt-Trussville and new rival Hoover, but these victories haven't been close. The closest margin of victory for Thompson, 13, came in September against Spain Park. In total, the Warriors have scored a whopping 575 points this season- an average of 44.2 points a game.
On the flip side, the Thompson defense has been dominant. By only allowing 194 points this season, an average of 14.9 points a game, the Warriors have shut down some of the best offenses in the state.
Not to be outdone, the Tigers of Auburn High School have played seven games where they allow 10 points or less.
While the Tigers dropped a tough one in the regular-season finale to Enterprise, Auburn has regained momentum after a strong showing in the playoffs.
The mighty Auburn defense only allowed 27 points this postseason- an average of only nine points a game.
Auburn, a team trapped in a tough Region 2 with Central Phenix City and Prattville, has never won a state title. With that being said, the Tigers have consistently been in the playoffs during their time in 7A. Unfortunately for the Tigers, in the seven years the school has been in 7A, Auburn has fallen short to three future state championship participants in previous rounds.
Enter your number to get our free mobile app
While Thompson looks like clear favorites, don't be surprised if this game is close. Auburn's defense will put up a fight. With the being said, Thompson will look to air the ball out and score often.
Winningest Coaches For Each SEC Team
More From Tuscaloosa Thread