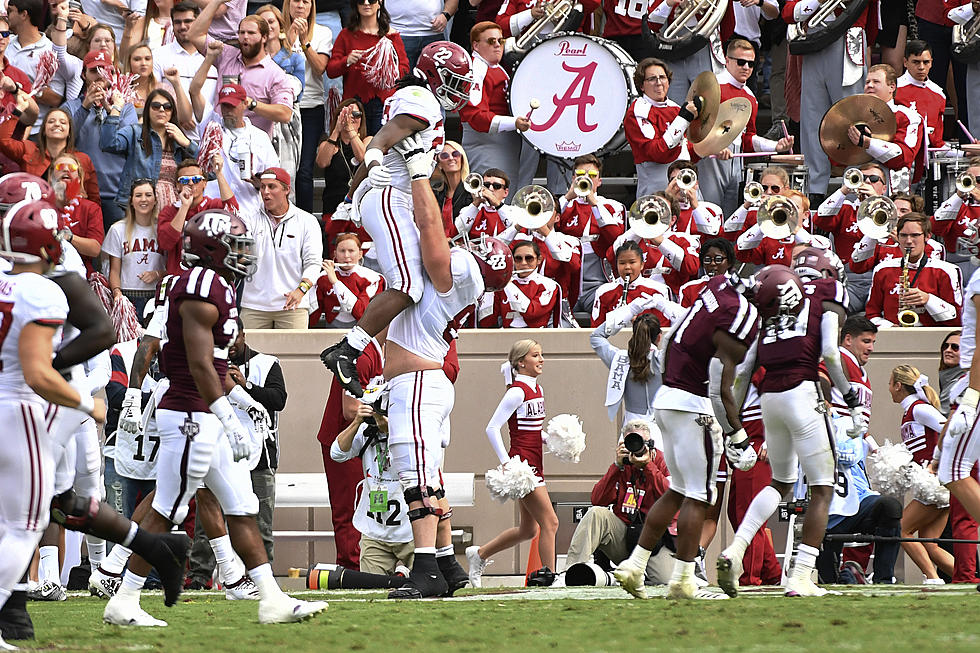 Alabama and Texas A&M Slated For Primetime on Oct. 9
Getty Images
The No. 1 Alabama Crimson Tide will take on No. 15 Texas A&M in College Station on Saturday, Oct. 9 at 7 p.m. CT, the conference announced on Monday. The Tide is unbeaten at Kyle Field.
CBS will either choose Georgia at Auburn or Arkansas at Ole Miss as its 2:30 p.m. CT appetizer as the Tide and Aggies compete in the primetime matchup.
Alabama currently holds an 11-2 series lead over Texas A&M and is currently 8-1 since the Aggies joined the SEC in 2012. Despite finishing No. 4 in the nation in 2020 the Crimson Tide took down A&M 52-24 in Bryant-Denny Stadium in their regular season matchup.
The matchup carries particular intrigue this season as during the offseason Texas A&M head coach Jimbo Fisher told fans and boosters that his team would, "beat their ass" in reference to Nick Saban's Crimson Tide team.
The 2021 Alabama Football Schedule in Photos
Alabama Tight Ends and Defensive Backs at Fall Practice
Alabama held its fall practice on Thursday. Tight ends and defensive backs practiced hard yesterday as the season opener approaches. Alabama will face Miami in Atlanta for the season opener on Sept. 4.
Alabama vs. Mercer - Week 2 2021
The Alabama Crimson Tide hosted the Mercer Bears and won 48-14 in the home opener of the 2021 season. Alabama was in control from start to finish with Jase McClellan impressing the crowd scoring in three different ways.
More From Tuscaloosa Thread