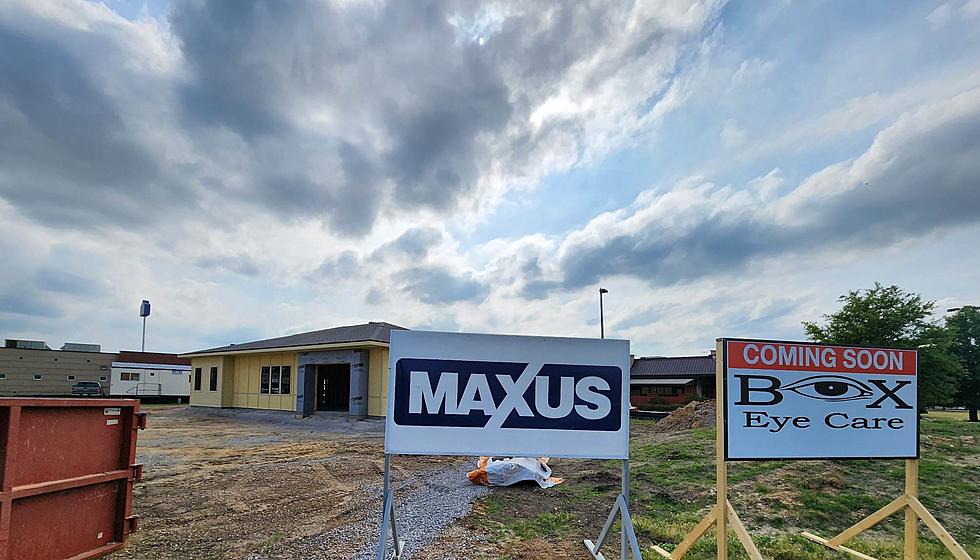 After 21 Years Inside Walmart, Tuscaloosa Optometrist Opening Brick-And-Mortar
(Stephen Dethrage | Tuscaloosa Thread)
A Tuscaloosa native who has been practicing optometry inside the Tuscaloosa Walmart for more than two decades is leaving that location to open his own brick-and-mortar office later this year.
Sharp-eyed readers may have already noticed the new clinic being built off Oscar Baxter Drive near Lowes and Outback Steakhouse.
This summer, it will be the new home for Dr. Daniel Box, a lifelong Tuscaloosa resident who told the Thread he has served 75,000 customers since moving into the Walmart location in 2001.
Box doesn't work for Walmart, he has simply leased his office space in the supermarket on Skyland Boulevard for more than two decades.
The relationship has had its advantages, but it's had drawbacks, too. Box said while he handled all the medical matters at the in-store clinic, it was Walmart who sold glasses, contacts, frames and more -- and when a patient had an issue with the sales side of their care, they wanted help or information from Box he is often unable to give them.
At his own clinic, he'll have control of all aspects of the operation.
"In optometry, people seem to think you can't have both high-quality eye care and still sell materials in one place, but we want to do both the right way," Box said. "They're not mutually exclusive."
Box called himself a "home-grown Tuscaloosa man," the son of a Brookwood coal miner who graduated from Brookwood High School and earned degrees from the University of Alabama as well as the University of Alabama at Birmingham.
Box said he expects the new building will be finished this summer and he'll take over sometime in August. There, Box said he hopes to provide outstanding eyecare and top-quality hardware at fair prices.
For more exclusive stories about restaurant and retail development in and around the Druid City, stay connected to the Tuscaloosa Thread.
Top Stories from the Tuscaloosa Thread (4/17 - 4/24)
13 of the Top Stories published by the Tuscaloosa Thread during the week of April 17th, 2023.
More From Tuscaloosa Thread