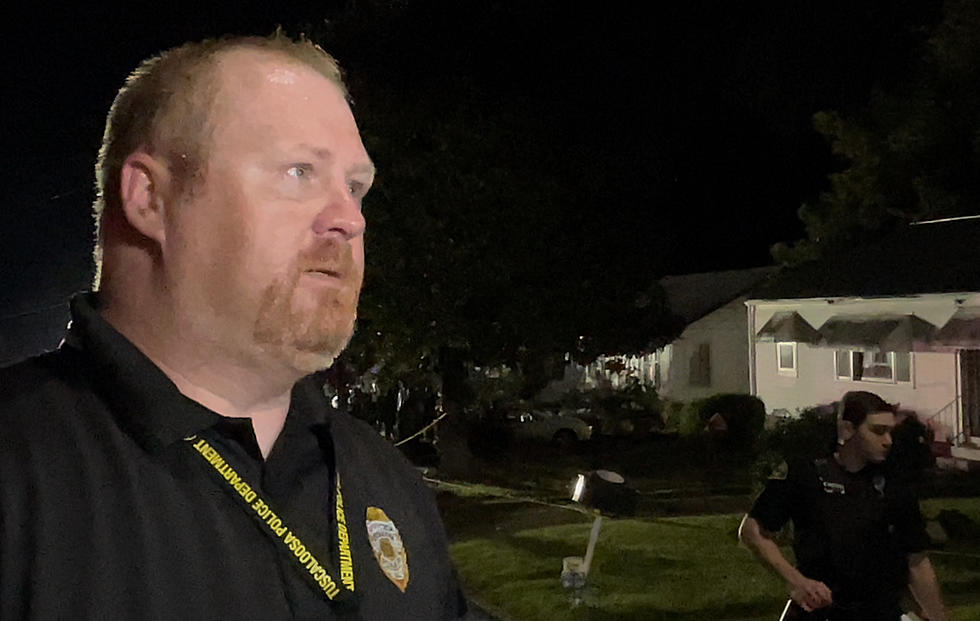 "A Senseless Murder": TPD Chief Remarks on 13 Year Old Killed Friday in Tuscaloosa, Alabama
(Stephanie Taylor, Tuscaloosa Police Department)
The Tuscaloosa Chief of Police provided a brief update Friday night about a homicide involving a young boy in West Tuscaloosa.
Tuscaloosa police officers responded to a shooting at 6:20 p.m. this afternoon on Washington Square in West Tuscaloosa.
Upon arrival, they learned a 13 year old boy was shot in the head.
"It's a senseless murder. We see it all the time where adults are shot and it's terrible. But when it's a kid, it takes it to another level," Tuscaloosa Police Chief Brent Blankley said. "It's a lot different. We're all dads and moms out here. When you see that, and you see the senseless tragedy of that, you know, it hits you different."
Stephanie Taylor, a spokesperson for TPD said as of 10:00 p.m. Friday, no suspects are in custody.
"We won't leave here until we get them in custody... We're gonna do everything we can to make these arrests," Blankley said.
The Tuscaloosa Violent Crimes Unit has assumed the investigation.
The VCU, which is made up of detectives from the Tuscaloosa Police Department, the Northport Police Department, the Tuscaloosa County Sheriff's Office and the University of Alabama, investigates all violent crimes, unnatural deaths and sex crimes in Tuscaloosa County.
No further details about the victim, suspect, circumstance or motive for the killing were immediately available.
This is a developing story, stay connected to the Tuscaloosa Thread for more details as they become available.
13 Most Notorious Crimes in West Alabama
Murders, hostage situations, and a peanut butter jailbreak--take a look at some of the most shocking crimes in Tuscaloosa, Northport, and West Alabama.
Top Stories From The Tuscaloosa Thread (10/04-10/08)
More From Tuscaloosa Thread